Dieting With Type 2 Diabetes: Weight Watchers Beats Out Self-Initiated Diets When It Comes To Weight Loss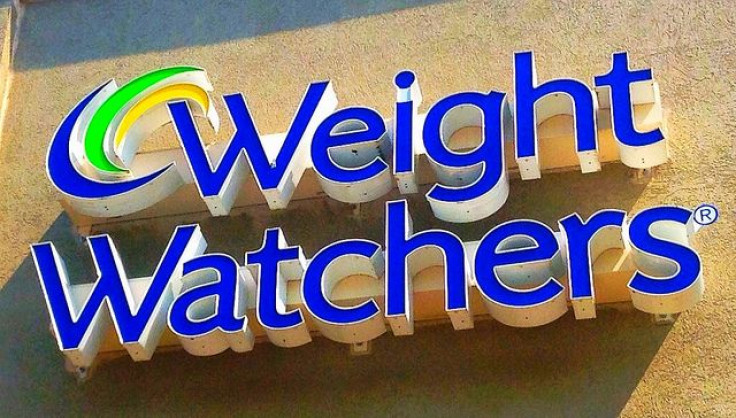 More than two-thirds of Americans are overweight and nine percent of the population have some form of diabetes. However, when you also consider prediabetes, a condition where blood sugar is elevated but not high enough to qualify as Type 2 diabetes, nearly half of Americans have some form of diabetes. To lose weight and reduce symptoms, people might want to check out the DASH Diet, which was created specifically for diabetes patients. But following a diet on your own is difficult and may not get you the results a nationally available weight-management program with a prediabetes-specific component could.
According to a study conducted by the Indiana University School of Medicine, obese or diabetic patients who attended Weight Watchers, which funded the study, lost more weight and had better control of their blood glucose levels than people who followed a self-initiated diet program. This led researchers to conclude that a "widely-available, empirically-validated weight management program could significantly expand access to effective diabetes prevention programs," said lead researcher Dr. David Marrero of the Indiana University School of Medicine in a press release.
"The flexibility of the Weight Watchers model — with curriculum available online and at various locations, days and times throughout the week — is compelling to those who need flexibility to accommodate today's busy lifestyle," Marrero said.
The researchers teamed Weight Watchers with Your Game Plan to Prevent Type 2 Diabetes, a program developed by the National Diabetes Education Program, and measured weight and metabolic markers in 112 people with prediabetes at the start of their experiment, six months in, and after a year. Their control group included 113 people with prediabetes who followed a weight-loss and activity program on their own, using only diabetes education materials as a guide.
The researchers found those on the Weight Watchers side of the experiment lost about 5.5 percent of their body weight six months later and managed to keep off that weight while losing another pound at the year mark. For those in the control group, the outcome was less promising. After six months, they'd lost only 0.8 percent of their body weight, and after a year they had regained most of it, coming in at a 0.2 percent weight loss total.
"This study demonstrates that widely available programs, such as Weight Watchers, can be tailored for and produce weight loss in people with prediabetes consistent with that seen in the National Diabetes Prevention Program at a reasonable cost," said Dr. Gary Foster, Chief Scientific Officer at Weight Watchers, in the release. "These data show that Weight Watchers provides an effective and accessible approach to diabetes prevention without the need to create additional infrastructure, disseminate complex treatment programs, and train new treatment providers."
The researchers believe the widespread and cost-effective nature of Weight Watchers, along with the promising results of their study, can help people with both prediabetes and Type 2 diabetes manage and reduce their symptoms while making efficient use of the more than $300 billion spent annually fighting both diseases.
Source: Marrero D, et al. Comparison of Commercial and Self-Initiated Weight Loss Programs in People With Prediabetes: A Randomized Control Trial. American Journal of Public Health. 2016.
Published by Medicaldaily.com