Weight Watchers Welcomes Oprah Aboard As New Customer And 10% Owner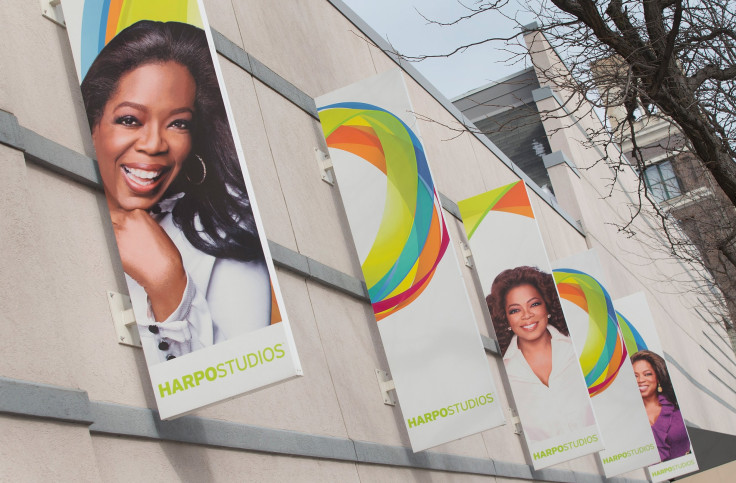 Leave to Oprah to always give 110 percent.
This Wednesday, the one-woman-conglomerate announced that she has decided to not only become a new customer of Weight Watchers International, Inc (WTW), the popular weight-loss company, but also its new owner, having bought 10 percent of the company's stock for the next five years, with an option to purchase an additional 5 percent.
"Weight Watchers has given me the tools to begin to make the lasting shift that I and so many of us who are struggling with weight have longed for," said Oprah Winfrey in a statement jointly released by herself and Weight Watchers. "I believe in the program so much I decided to invest in the company and partner in its evolution."
While Weight Watchers has achieved notoriety for its rotating roster of celebrity spokespeople, Oprah Winfrey may represent the largest yet. In the wake of her announcement, the company's stock has already risen by more than 100 percent as of 4 pm this afternoon, a sharp turn upward from the 72 percent loss in value seen prior to the deal. All told, Winfrey purchased $43.2 million in stocks at $6.79 a share, according to USA Today. She has also earned a seat at the company's board of directors, now encompassing ten members.
"Weight Watchers and Oprah Winfrey make a powerful combination," said Ray Debbane, Chairman of the Board of Directors, Weight Watchers International, Inc. "Oprah is a force of nature in connecting with people on a very personal level to live inspired lives. This partnership will accelerate our transformation and will meaningfully expand our ability to impact many millions of people worldwide."
At the heart of Oprah's enthusiastic new partnership is likely an earnest belief that the company's weight-loss program, characterized by a "points" approach that aims to create a daily calorie deficit, actually works. However, while there is some research showing that the program can help people with weight loss, that boost is fairly small and almost certainly temporary.
An April 2015 review of studies testing out weight-control programs concluded that people who joined Weight Watchers for 12 months showed a 2.6 percent increase in weight lost compared to a control group. Even this success is deceptive, though, since most studies examining dieting programs only follow their subjects around for a year or are otherwise poorly conducted, the study authors noted.
Meanwhile, a 2007 review of studies that did look at long-term dieting outcomes found that "one third to two thirds of dieters regain more weight than they lost on their diets." This was despite the fact the studies analyzed were loaded with methodical flaws that tilted the odds in favor of showing weight loss success. "In sum, there is little support for the notion that diets lead to lasting weight loss or health benefits," the study's authors concluded.
For their part, Weight Watchers announced that Winfrey has indeed "joined the program and will candidly share her experiences and perspective along the way."
Published by Medicaldaily.com