Wendy Williams Is Turning 50 And Is Still On Top Of Her Game: 'My Mind Is Sharp, My Tummy Is Tight, My Breasts Sit High'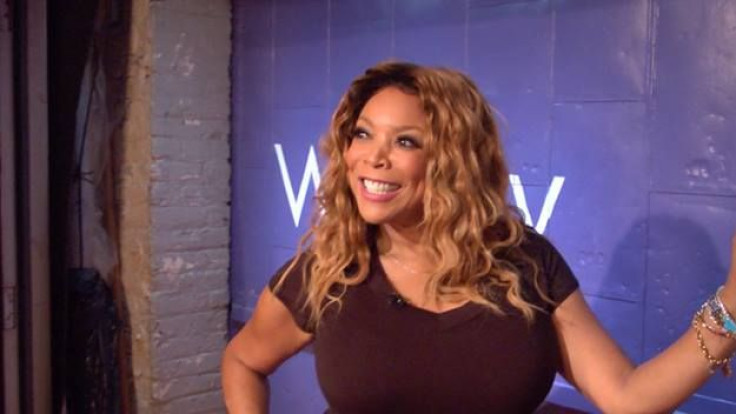 "How you doin'?" Wendy Williams is doing great. The talk show host turned 50 Friday and says she will always be sexy.
"I want to be hot forever. Well, for me, that means hot to men at least 20 years younger than me. Men who take a second glance are so affirming to the process of getting older," she told the NY Daily News. Williams says that turning 50 is a good thing. "I've been preparing for this for years! People have told me that turning 50 can either be met with great happiness or deep, regretful sadness. Since I don't do sadness, I decided to take control of the wheel and give myself permission to just 'do me.'"
Despite her apparent strong confidence, she recalls being self-conscious about her body when she was younger. She says being 50 will only make her more confident in the bedroom. "Open the blinds and turn the lights on — this is as good as it's gonna get!" she told the Daily News. So how did Williams stay fabulous over all these years? She credits good skin products and scarves to keep her skin ageless. "A timeless purse, gorgeous scarves and great skin have become my thing. Clothing is nice, sure, but if I gain or lose weight, these things will no longer fit."
The New Jersey native started her career in radio at Northeastern University where she majored in communications and minored in journalism. Bio.com says Williams hosted her own urban music show on the college's radio station, WRBB, and interned for Boston DJ Matt Siegel of Kiss 108. She was always known for having a loud mouth and was misunderstood at times, but that didn't stop her high ratings on The Wendy Williams Show.
Now 50, Williams is still on fire. Her show is a success and she still sports her fashionable wigs and tight, short clothing. "I figure I've made it to 50 and I've earned the right to live by my own rules. That old hang-up some women have about long hair after 50, that's not my ­hang-up at all. I'll wear all lengths, but my favorite is long," she said.
Age ain't nothing but a number and she proves it. "I feel better about myself than I ever have in my entire life, and I wouldn't go back to 25 ever again. So when you see me — know this — I'm 50 and I'm fabulous!"
Published by Medicaldaily.com