Wendy's Pretzel Burger: New Bun May Be Great For Business, But What About Your Waistline?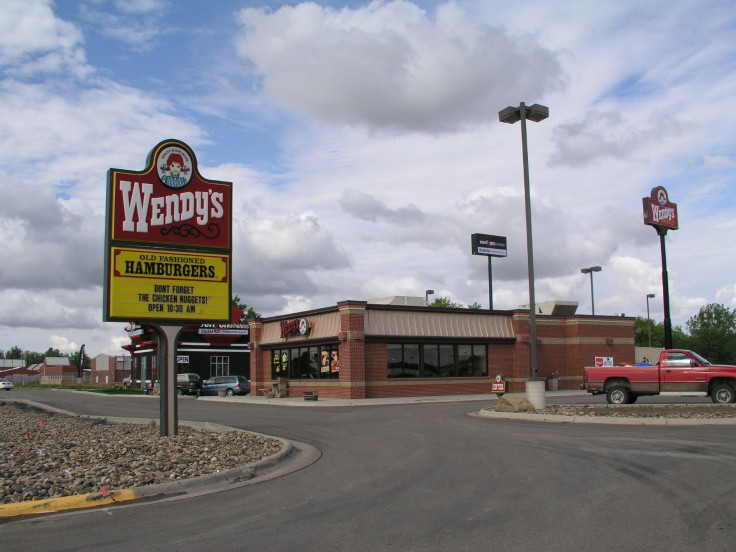 Wendy's will nationally introduce the Pretzel Bacon Cheeseburger soon, a product that is receiving a lot of buzz because its creativity will likely lead to big sales for the fast food chain.
The burger was tested under a limited release in locations like Miami and Ohio, and reportedly did extremely well. According to Restaurant News, adding the item to the Wendy's menu nationally could increase store sales as much as three percent.
"Our industry sources inform us that the Pretzel Bacon Cheeseburger, to be launched nationally at some point during 2013, was one of Wendy's most successful test products from the last 20 years," said Janney Capital Markets analyst Mark Kalinowski. "As such, we believe the national launch will lead to some meaningful acceleration in Wendy's same-store sales."
But it seems that in introducing the Pretzel Bacon Cheeseburger, Wendy's may be straying from the healthy food initiatives of its fast food counterparts. Taco Bell announced this year that it has made a commitment to reaching new nutritional goals and hopes to make the menu healthier for consumers in the coming years. McDonald's is trying to change its junk food image by allowing the public to offer suggestions at its shareholder meetings and even hired a new CEO to help the brand lead the charge for a more nutritionally sound menu. Just this year, Burger King began offering turkey burgers on its menu as a healthier alternative to red meat.
The calorie count for the new Wendy's pretzel burger has yet to be released. However, similar burgers show up very high on the calorie-count scale. For instance, a Soft Pretzel Bacon Burger from Friendly's comes in at a whopping 1,420 calories per burger. This bacon burger includes Vermont white cheddar cheese, maple pepper bacon, and spicy mustard on a soft pretzel roll with lettuce, tomato, and mayonnaise. Based on photos of the Wendy's burger, its ingredients won't be much different.
That's not to say that the fast food chain is looking to make Americans fatter. In fact, Wendy's has offered healthy alternatives - such as swapping out fries for baked potatoes or salads - for quite some time now, probably before a lot of its competitors. This new pretzel burger, however, is an interesting choice amid what seems to be a fast food chain healthy food revolution.
Published by Medicaldaily.com