West Virginia Chemical Spill Prompts Widespread Tap Water Ban: What Is 4-Methylcyclohexane Methanol?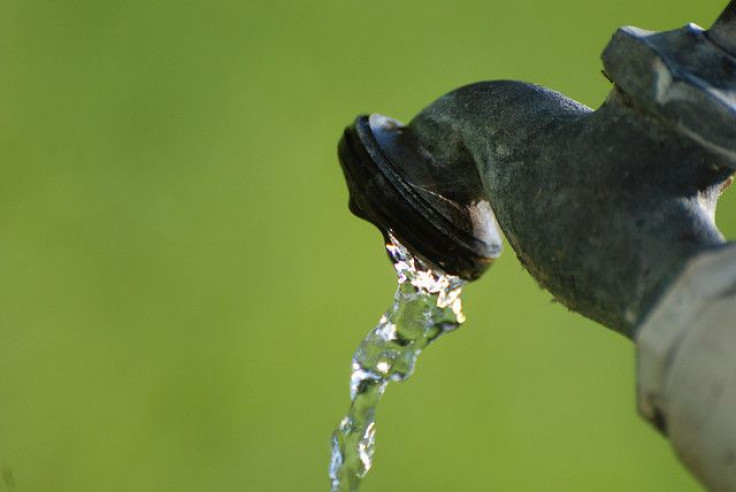 A chemical spill in West Virginia has left close to 300,000 people in the area without water due to a widespread tap water ban. The contamination is so severe that residents are advised not to drink, cook, wash, or bathe using the water.
"Due to the nature of the contamination, as a precaution, customers should not use their water for any purpose," warned West Virginia American Water in a Facebook post Thursday. "Bottled or alternative sources of water should be used for drinking, making ice, brushing teeth, washing dishes, bathing, food preparation, baby formula and all other purposes until further notice. Water quality specialists continue to monitor water, and crews will conduct flushing throughout the distribution system."
The culprit, 4-methylcyclohexane methanol (MCHM), is a chemical used in the coal industry to remove impurities from the coal, The New York Times reported. Jeff McIntyre, president of West Virginia American Water, told The Associated Press that MCHM is not lethal, even in its most concentrated form. But it can cause symptoms requiring treatment. According to the West Virginia Department of Health and Human Resources, when people come in physical contact with MCHM, they may experience symptoms including throat burning, eye irritation, uncontrollable vomiting, trouble breathing, and skin blistering. The tap water ban is in place to avoid a widespread outbreak of these symptoms.
The spill was discovered Thursday and has caused a licorice-like smell to permeate the air. A tank at a storage facility on the Elk River leaked MCHM into the water. There haven't been specific reports about how much of the chemical is in the river, but a spokesman at the Department of Environmental Protection said it looked like "cooking oil floating on top of the water." Many schools and businesses in the area are closed as a result of the water emergency. Hospitals and nursing homes are in dire need of water supply. And once the announcement about the tainted water was made, residents scrambled to buy bottled water, and paper/plastic cups and plates.
"Right now, our priorities are our hospitals, nursing homes, and schools," Gov. Earl Ray Tomblin (D) said in a statement, according to NBC News. "I've been working with our National Guard and Office of Emergency Services in an effort to provide water and supplies through the county emergency services offices as quickly as possible."
The federal government has declared a state of emergency in the nine affected counties in the state.
Published by Medicaldaily.com