West Virginian Clinic Reused Needles; Under Investigation After Potentially Spreading Blood-Borne Illnesses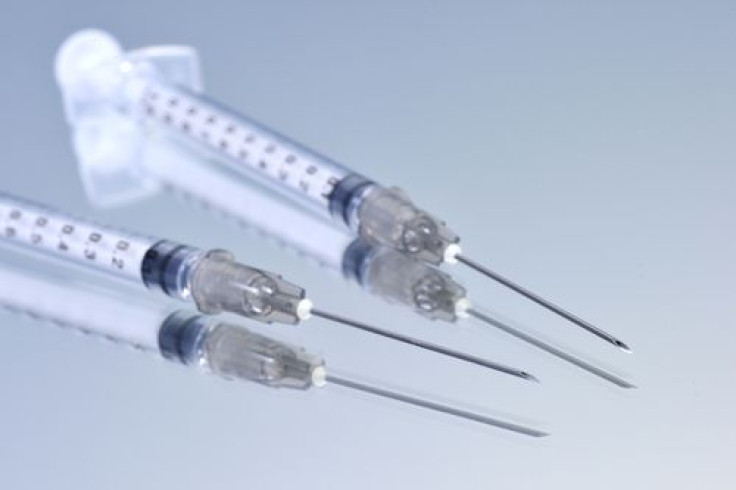 A West Virginia pain management clinic is being investigated after it was discovered that both needles and syringes from the clinic had been reused.
"While we cannot determine if these procedures caused any illnesses, it is possible this practice may have exposed Valley Pain Management patients to infections," Dr. Letitia Tierney, West Virginia Bureau for Public Health commissioner and state health officer, said in the news release.
The McMechen clinic administered pain medications, saline solutions, and used the same medication valve for more than one person, The Associated Press reported. This cross-contamination could have potentially infected patients with diseases such as hepatitis B, hepatitis C, and HIV, according to health department officials in West Virginia and Ohio. Health officials are advising people who had been treated between 2010 and November 2013 to go get tested.
The West Virginia Bureau of Public Health is requesting documents of the patients that were treated by the clinic, but Valley Pain Management is reportedly not being compliant. Medical Daily reached out to the staff, but they declined to comment as well.
Officials are advising patients to contact their local health department where they can be screened. Someone will first make sure that they have not been exposed, and then they will set up a date and time for testing. And for those with insurance, a quick stop at their primary will do, but for those without, the health department will do free testing.
"Our role is to prove testing to hepatitis, B, C, and HIV and to send that to the state to record," said Marshall County Health Department Administrator Rhonda Francis. She also says that even with these tests there is no guarantee to link any possible illness to the clinic.
When asked about her reaction to this public outbreak she said that their main responsibility is to act on it. "Man made or naturally made, our job is to react to any type of emergency."
According to the press release, testing is available for Valley Pain Management patients at these local health departments until Oct. 21, 2014. To make an appointment for testing, please call:
Hancock County Health Department (304) 564-3343
Brooke County Health Department (304) 737-3665
Wheeling - Ohio Health Department (304) 234-3682
Marshall County Health Department (304) 845-7840
Wetzel - Tyler Health Department (304) 337-2001Ohio residents should call 1-844-593-5184 for additional information.
Pennsylvania residents should call 877-PA HEALTH (877-724-3258) to make arrangements for testing.
Published by Medicaldaily.com