What Is Altruism? Ovarian Cancer Survivor Shares How Emotional Response Could Increase Lifespan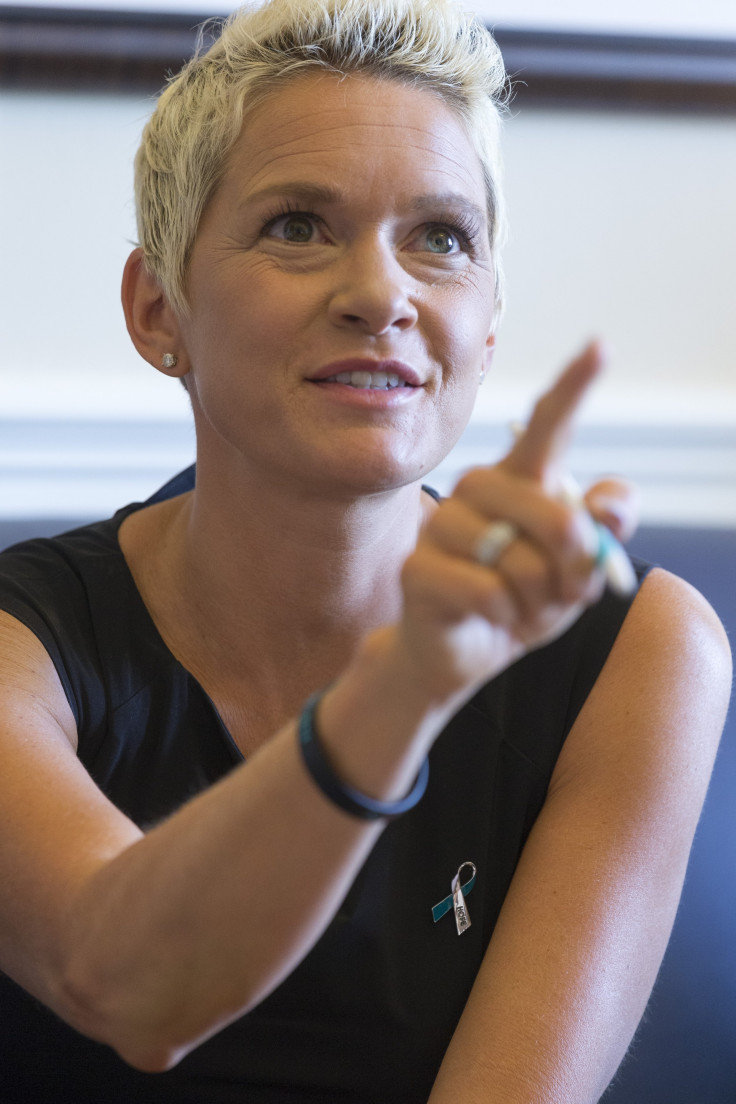 When Sherry Pollex was diagnosed with stage three ovarian cancer at age 35, one doctor suggested she wouldn't live more than a couple of years. But two years later, after beating that prognosis, she celebrated by launching SherryStrong.org — a website dedicated to helping young women feel empowered to know their bodies, recognize the symptoms of ovarian cancer, and learn how integrative medicine can complement traditional medicine.
"I have always been an optimist, I have never looked at a glass half-empty," Pollex tells us within five minutes of sitting down for an interview.
Her road to diagnosis wasn't easy. After months of seeking help for abdominal discomfort and bloating, an ultrasound revealed ovarian cysts, which her doctor dismissed as common for a woman of childbearing age. But the pain persisted, and a CT scan ordered by a family friend and physician revealed cancer with clear evidence of spread. Within a week, Pollex underwent a debulking surgery scheduled to last four hours, but instead took eight as surgeons meticulously removed every piece of tumor that was visible to the human eye. Not only did Pollex learn she had late-stage ovarian cancer, but she found out this type of gynecological cancer has a poor 5-year survival rate.
"I figured that out pretty quickly," she said. "Once I did more research, I decided I was going to use this as an opportunity to bring awareness to a disease that no one talks about." While most would intensely fear for their own lives after receiving such a diagnosis, Pollex's view was to consider how her misfortune could prevent someone else's.
Is it mere luck Pollex has kept her good spirits and positive outlook on life? Based on a review of the scientific literature, we think there's more to it than that. Studies have shown strong support for her surprising emotional response, that there's a likely foundation in the way she has chosen to live despite her cancer.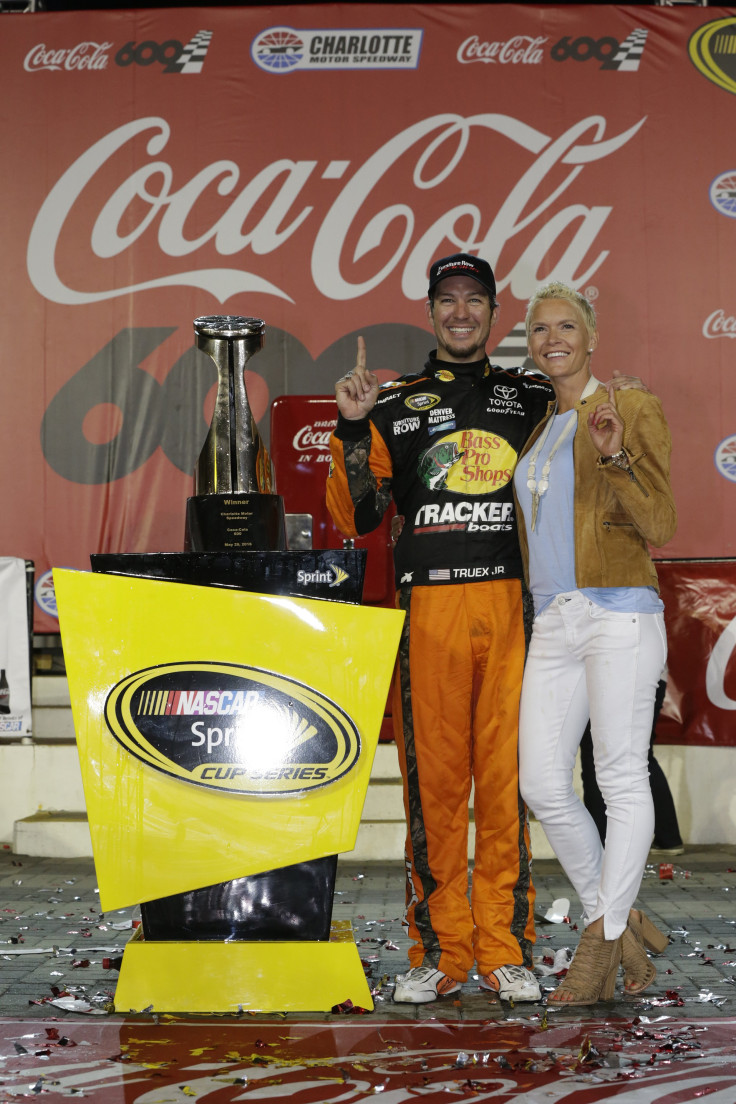 Living Altruistically Before Diagnosis
We meet Pollex near the motor coach she uses to travel the country with NASCAR driver Martin Truex Jr., her longtime boyfriend. In addition to transporting the couple, the motor coach helps them literally spread their message of service to others throughout the United States. Together they launched the Martin Truex Jr. Foundation together in 2007 to raise money for children with cancer, or at least they did initially. In 2016, the couple rebranded to focus on both childhood and ovarian cancers. During our interview, we can see the volunteers the coach attracts; people are gathered to raise money for the cause by selling bracelets, towels, and T-shirts several yards away.
SherryStrong.org is part of the foundation, and many fundraising items are emblazoned #SherryStrong, a hashtag supporters started as Pollex went through treatment. Today, Pollex includes the hashtag in many of her tweets as she helps raise awareness of and funds for ovarian cancer. While Martin races against the country's best drivers on the NASCAR Sprint Cup circuit, Pollex often speaks to groups and works to spread a message of hope.
At the time of her cancer diagnosis, Pollex had spent 10 years committed to helping families affected by pediatric cancer pay for their non-medical expenses (travel, hotel, home mortgages), unaware that she would someday become a cancer patient herself.
Before focusing on helping cancer patients, Pollex spent time fighting child neglect and finding solutions to childhood hunger. In fact, most of her adulthood has been spent looking over the needs of others. This altruism, defined as an unselfish regard for others, seems to come naturally to Pollex.
She told us that although she never expected to get a cancer diagnosis at such a young age, she always had the attitude that the line that separates those who are well and those who are unwell is thin.
"You could be sick tomorrow and I could be well tomorrow, you never know what life is going to bring you," she explained. "So living each day to the fullest is my motto."
Remaining Committed After Diagnosis
Pollex's illness didn't change the course of her life but rather it gave her further direction to help others. While her foundation launched SherryStrong.org to provide support and information for gynecological cancer, this has been an expansion of services, not mere redistribution, of helping others. Since her diagnosis, she has addressed members of Congress on behalf of the Ovarian Cancer Research Fund Alliance to expand access to oral chemotherapies, such as etoposide (VP-16; VePesid), melphalan (Alkeran), and hexamethylamine (Hexalen, altretamine) , that would allow patients to be at home for treatment rather than in a hospital infusion center.
She has worked to educate OB/GYN physicians on the OVA-1 blood test, a test that can let patients know if a pelvic mass (tumor) is benign or malignant, and help determine their risk of ovarian cancer. While well known among specialists in gynecologic cancer, the OVA-1 blood test is less well-known among those providing frontline women's health to most women in the U.S. What's more important is that this test can increase survival from ovarian cancer by getting patients into care with cancer experts sooner.
Now, Pollex spends time returning emails, letters, and tweets from women who have just found out they have ovarian cancer and need information, hope, or just someone to understand them. Her website highlights many of these connections, including one woman who sought out Pollex's doctor for active treatment after seeing a news story on Pollex herself. Another survivor started her own nonprofit organization that Pollex promotes on her site. These and other survivor stories create an online network of hope and information for patients and survivors.
Would every patient benefit from such a positive, proactive exchange?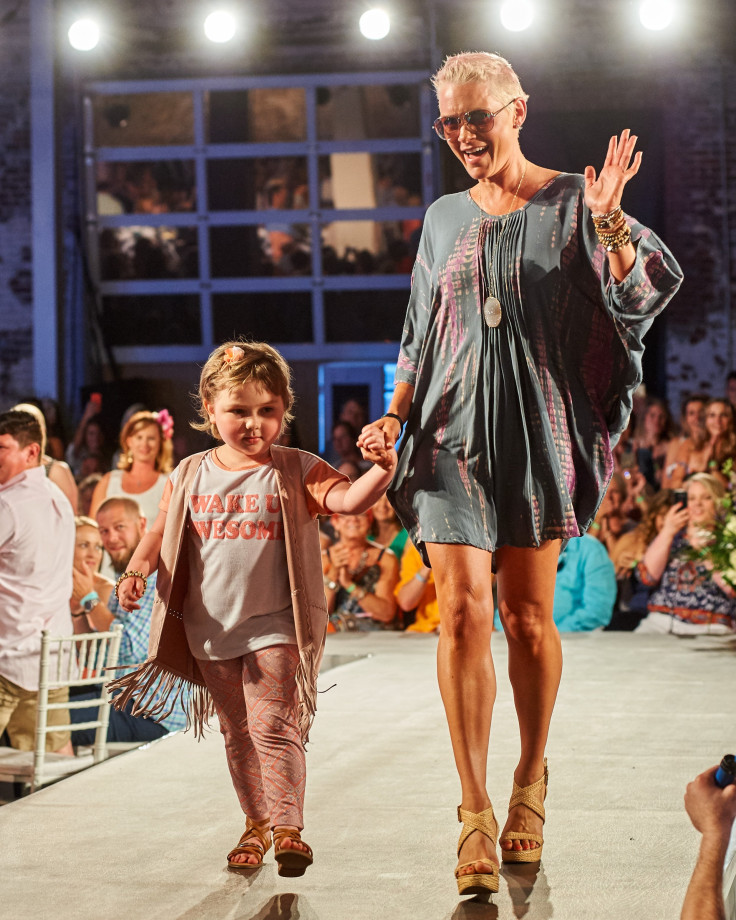 Our Clinical Perspective
In a study performed by the Massachusetts General Hospital and the University of Massachusetts, researchers examined the effects of helping behaviors towards others, such as making others feel loved and cared for, and listening to others' concerns. They found that helping others was directly correlated with better mental well-being. In fact, the study concluded "giving help was a more important predictor of mental health than receiving help."
But many people dismiss mental well-being as a tangible outcome. In contrast, increased life-span is universally accepted as a worthwhile and important finding. Providing social support for others has been shown to decrease mortality in a 2003 study of 1,532 older adults living in the Detroit metropolitan region. Furthermore, being involved with formal volunteer work also decreased mortality.
As mental health practitioners who often work in acute care medical hospitals, we frequently see people on the worst days of their lives, days when they have just received news that will lead to unwanted changes in their lives that may involve loss of function, severe pain, or even imminently approaching death. Over and over again, we are impressed by how someone's lifestyle influences their ability to maintain serenity even in the most challenging situations.
We bring a great deal of focus to one patient in particular, because although Pollex is in many ways extraordinary, the lessons one can glean from her life can be applied practically by most. Volunteerism, advocacy and educating others can promote well-being and lengthen life. We have seen it clinically, and research supports this. We encourage people to choose one area where they may be able to make a contribution, not just for a better community, but also for a better self.
Lizelle Comfort is a third-year medical student at Albert Einstein College of Medicine.
Alexis Briggie is a clinical psychologist in the Department of Psychiatry at Montefiore Medical Center.
Howard L. Forman is director of the Addiction Psychiatry Consult Service at Montefiore Medical Center and Assistant Professor of Psychiatry at Albert Einstein College of Medicine.
Published by Medicaldaily.com