What Causes Obesity? Newly Identified Gene Could Explain Why Up To 90% Of Obesity Cases Are Inherited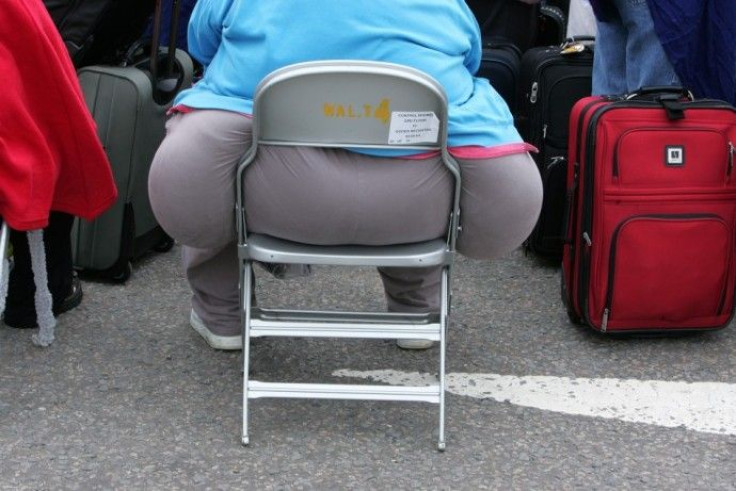 In the middle of increased weight loss awareness, stressed importance on physical activity, and outlandish dieting fads the worldwide obesity epidemic continues to rear its ugly head. New research published in the American Journal of Human Genetics has identified a gene found in both humans and mice that could explain how autosomal-recessive morbid obesity is inherited.
"Obesity is a global epidemic, affecting almost all areas of human health, from heart disease to cancer, and impacting upon most of the major causes of preventable death," Dr. John Martignetti, from the Icahn School of Medicine at Mount Sinai in New York City, said in a statement. "Moreover, obesity rates are rising dramatically worldwide. If we are going to combat this disease, we need to understand its medical basis."
According to the World Health Organization, 200 million men and 300 million women are considered obese, meaning they have a body mass index (BMI) of 30 or more. Approximately 2.8 million die each year from overweight- and obesity-related conditions including diabetes, heart disease, and certain types of cancer. Globally, it is the fifth leading cause of death.
Dr. Martignetti and fellow author Adel Shalata from the Ziv Medical Center Safed, in Israel, led researchers through an examination of an Israeli Arab family suffering from autosomal-recessive morbid obesity. Through their investigation the team discovered a mutation in a gene containing CEP19 — a ciliary protein. In a separate analysis, mice that were stripped of their CEP19 gene experienced decreased energy, increased appetites, and an impaired fat metabolism that rapidly led to obesity and diabetic symptoms.
"Starting with gene discovery in a single family with morbid obesity, these studies led to the identification [of] a gene that seems to be fundamental to regulating nutritional status," Dr. Martignetti explained. "This gene is shown to be present not only in humans and mice but also in the simplest known single-cell animal. Nature considers this gene so important that it has preserved its structure for more than 700 million years."
Health care professionals are well aware of the genetic factors surrounding people at risk of becoming obese. Inherited genes contribute to between 40 and 90 percent of all obesity cases, the research team reported. Although Dr. Martignetti and his colleagues were unable to relate the absence of ciliary proteins to increased obesity rates, they did stress the importance of future research that could determine the role CEP19 plays in insulin sensitivity, appetite, and energy.
"The mouse models we have generated, which can be more than twice as heavy as other mice and are insulin resistant, represent important research tools for basic biology and clinical testing," Dr. Martignetti added.
Shalata A, Martignetti J. "Morbid obesity in humans and mice resulting from inactivation of the ciliary protein MO1/CEP19.." The American Journal of Human Genetics. 2013.
Published by Medicaldaily.com