What Is A Hysterectomy? An Unnecessary Procedure In 1 Out Of 5 Cases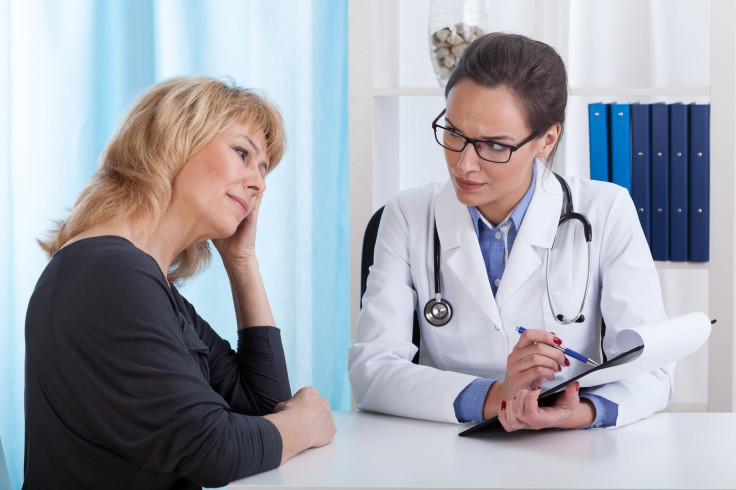 One in three American women will have a hysterectomy, removal of her uterus, by the time she reaches 60. In a recent study conducted in Michigan, researchers found that nearly one in five women who underwent this operation did so unnecessarily.
"This study provides evidence that alternatives to hysterectomy are underutilized in women undergoing hysterectomy for abnormal uterine bleeding, uterine fibroids, endometriosis, or pelvic pain," Dr. Daniel M. Morgan, senior investigator and associate professor of Obstetrics and Gynecology at the University of Michigan, said in a press release.
Over 400,000 hysterectomies are performed in the United States each year. The good news is these numbers are declining. According to Morgan, the total number of women undergoing this operation decreased by 36.4 percent between 2002 and 2010. Yet more than two-thirds of all hysterectomies are performed for benign conditions, such as abnormal bleeding, fibroids, and endometriosis. Because such conditions are not life-threatening, the American Congress of Obstetricians and Gynecologists recommends alternatives whenever possible. Alternatives would include the use of drugs, an operative hysteroscopy (a procedure that does not remove the uterus), or endometrial ablation (where just the lining of the uterus is destroyed in order to control bleeding).
For the current study, the team of researchers investigated how often a doctor recommended an alternative to a female patient suffering from a benign gynecologic disease. The researchers also looked at the pathology report following each surgery in order to understand whether each and every hysterectomy had been truly necessary. In total, the research team examined the medical records of 3,397 women from 52 hospitals in Michigan during 2013. Doctors listed abnormal bleeding, endometriosis, fibroids, and pain as reasons for these surgeries.
What did the researchers discover? For nearly 40 percent of the women, her doctor made no attempt at alternative therapies before conducting the hysterectomy and removing the uterus. And, the postsurgical findings for nearly one in five women did not fully support the operation.
Separate Study
It is often recommended that healthy ovaries are removed during the hysterectomy in order to prevent ovarian cancer from developing in the future. About 50 percent of women who have a hysterectomy between ages 40 and 44 have their ovaries removed, while 78 percent of women between ages 45 and 64 do so. Some people question the wisdom of such frequent removal, because they believe the ovaries may help a woman maintain her overall health.
One study looked into 28 years of follow-up data to understand what happens to women who keep their ovaries compared to those who don't. Of a total 13,305 women who kept her ovaries during a hysterectomy, 44 — or just under one percent — died from ovarian cancer. And breast cancer and ovarian cancer were less frequent in women whose ovaries had been removed. However, there was no difference between the two groups of women when it came to death from breast cancer (about 75 percent of women who receive early treatment survive breast cancer today).
Surprisingly, the overall risk of death from all types of cancer was higher among the women who had their ovaries removed.
"If a woman is not at high risk for ovarian cancer, keeping their ovaries might benefit her overall health and survival," states Dr. William H. Parker in an article about the study.
Published by Medicaldaily.com