What's The Deal With Pegging? Anal Sex With A Strap-On And Reversing Gender Roles In The Bedroom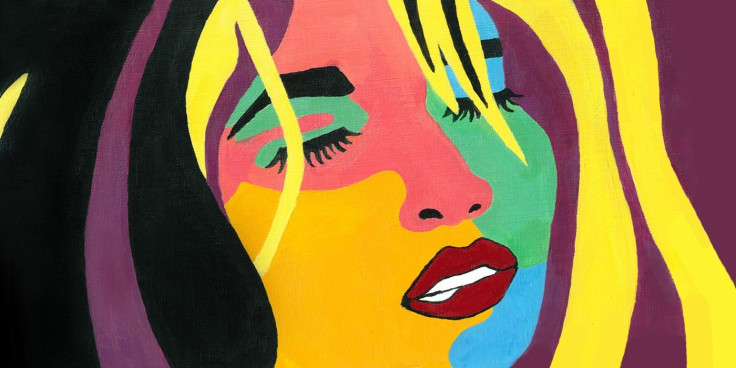 Flat on your back, pillow under your butt, hands on your hips and elbows bowed outward, you take a deep breath as your partner comes closer to penetrate you — with a lubed-up silicone strap-on dildo. This is a "mirror image" of hetero-anal sex with one exception — the woman is the one doing the penetrating as the man gasps and groans beneath her. This sex act known as "pegging" puts women in a role of dominance, power, and strength that typically doesn't come with vanilla sex, and challenges preconceived notions of gender roles in the bedroom.
The Rise Of Pegging
Pegging is nothing new when it comes to sexual experimentation. In the 1970s, the porn classic "The Opening of Misty Beethoven" featured a pegging scene. Three decades later, Carol Queen, staff sexologist at Good Vibrations and author of The Sex & Pleasure Book: Good Vibrations Guide to Great Sex for Everyone released the sex ed video, "Bend Over Boyfriend" with her partner Robert Morgan Lawrence, who together narrated and took part in demonstrations for the production.
Meanwhile, the term "pegging" was coined in 2001 by love columnist Dan Savage, who gathered the suggestions of readers on his blog Savage Love, asking what would they call a woman penetrating a man with a strap-on. The term pegging won.
Queen simply defines pegging as: "The receiving partner in pegging is a man, and in hetero-anal, a woman... but I would also note that pegging is heterosexual sex: a sex act performed by a man and a woman," she told Medical Daily.
She notes the other significant difference is that in pegging, a strap-on is used for penetration, which is generally not the case in hetero-anal.
Mainstream depictions of pegging have been seen on Peep Show (2005), Weeds (2006) and Dirt (2007). However, these portrayals have hinted toward an element of shame or embarrassment of a straight man wanting to engage in "butt play." Recently, mainstream references to pegging have been made in the show "Broad City" as well as the movie "Deadpool" in a non-judgmental way.
For example on "Broad City," Abbi Jacobson asks her sex partner Jeremy to switch positions. Without hesitation, he automatically knows she means changing positions to reverse anal, and grabs a strap-on from his drawer.
"Right in the butt" he says, as she propped his behind to her.
Rather than questioning Jeremy's sexuality, the show focuses on Abbi, who decides to take it as an opportunity for sexual experimentation. Before she penetrates Jeremy, Abbi calls her best friend and confidant Ilana Glazer, who elatedly says, "All throughout college I slept with a strap-on on, just in case the opportunity came along that you have handed to you on a silver f-----g platter."
This highlights the increased awareness of gender fluidity, and a dissolution of any binary sexual identification system — as it's applied to bathrooms, pronouns, or in this case, sexual practices, according to relationship expert and author April Masini.
Women Behind, Not On Top: Gender Identity
Shows like "Broad City" have not scrutinized straight men for the desire to peg. Rather, they aim to explore what is often uncharted territory for many couples — at least on TV.
So, why is it acceptable in society's eyes for a man to be "on bottom" during intercourse, but not okay for him to receive anal sex from a women wearing a strap-on?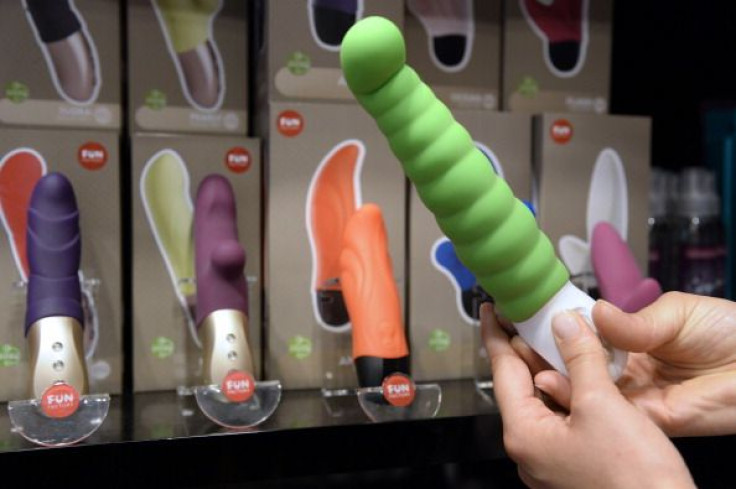 The stigma that is associated with anal sex regardless of the gender of the receiver, is that "things are supposed to come out of there, not go in" said Queen.
Those who are anti-anal tend to stigmatize pegging as "gay."According to Queen, many gay men do not engage in anal sex at at all (oral and manual sex are way more common). However, the anti-anal crowd believes anal sex is gay men's sex act of choice because of the belief, "it's only really sex if there is penetration." Hence the traditional belief that the receptive partner is the woman.
This challenges the status quo of gender roles in the bedroom.
Queen strongly believes it's not the sex act that makes you gay, straight, bi, or trans, it's the gender of the person you do it with. For example, male-recipient anal is only "gay" (or bi, maybe) if the insertive partner is a man. Pegging doesn't make someone gay or bisexual.
This sex acts helps diminish the social norms of a straight man in the bedroom. The man will no longer think he must be the penetrator, or that he must be in charge. It can change one's sense of sexual self to explore different roles.
A 2012 study published in the journal Sex Roles found adhering to traditional gender roles could make us feel less comfortable and less safe in the bedroom. Researchers found the more the men and women surveyed believed in hierarchical power dynamics, the more likely they were to believe men should take charge during sex, and the less likely they were to take free female condoms (provided in a private cubicle where the participants took their survey). The belief that men should dominate sexually could reduce interest in female condoms, because these condoms are meant to be a woman-focused source of protection that challenges the idea that men should be in control of sexual situations.
Since the 1960s, prescribed gender sex roles have become increasingly flexible."Masculinity" and "femininity" have long been considered to represent opposite ends of a spectrum, dictating that a person could be one or the other, but not both. However, psychologists today have conceived masculinity and femininity as two separate dimensions. This means in the case of pegging, men can also be dominant and submissive.
Dr. Dawn Michael, a relationship expert and author of My Husband Won't Have Sex With Me, believes people should steer away from looking at pegging as a sex act, and view it more as an experience. She believes the idea of a man allowing a woman to enter his body is a wonderful way to share a deeper intimacy.
"Some can say it is more of a submissive role and link that to being female, but then that becomes a sexist remake rather than just an experience that two people are having," she told Medical Daily.
Pegging can give men perspective of what it's like to be on the receiving end of intercourse.
"Some males who get into pegging say that it affects their appreciation of what it's like to be a woman during intercourse; that probably makes them better lovers," said Queen.
Women who peg their partners will find it's the opposite of a "pillow queen" scenario where all she has to do is lie back and let the man do his thing. This allows women to understand what it's like to really actively "do" somebody else and reduces the stigma associated with women who are seen as too active within their sexual encounters.
So, it seems the more we let go of traditional gender roles in the bedroom, the better the sex could be.
A 2012 study also published in the journal Sex Roles found that men who were connected to what they thought was a working lie detector revealed they had fewer sexual partners than when they weren't connected. However, for women it was the reverse. In other words, gender differences in regards to sexual behaviors may exist because women give answers they believe are expected of them.
Researchers noted women's answers were closer to men's in some areas of sexual behavior when they thought lies could be detected. Men's answers didn't change as much as did women's under different testing conditions. It's hypothesized women feel pressure to adhere to sex role expectations that suggest women should be more relationship-oriented and not promiscuous.
This suggests men and women are more similar in their sexual behaviors than society has pegged them to be.
Pegging For His And Her Pleasure
Men and women enjoy strap-on butt play for different reasons, including the feeling of power and dominance it gives the woman delivering pleasure through penetration.
Physically, the wearer can experience different types of stimulation. For example, there are some dildos that can buzz against the clit of the wearer, and there are some dildos that can grind against the clit of the wearer. A wearable vibe like the We-Vibe 4 Plus can be worn with a strap-on too.
Those on the receiving end, the men, feel stimulation of their prostate. Similar to women, men have a "G-spot" — specifically, the area inside the rectum that permits the prostate gland to be touched. The only direct way to access a man's prostate is through the anterior, or front wall of the anus. Providing direct stimulation to the prostate can lead a man to have an intense orgasm, even without stimulating the penis.
According to Queen, a "dildo in a harness used for anal insertion will stroke past the prostate (or nudge it) and thereby stimulate it."
Pegging: Risky Business?
There are delicate tissues when it comes to any type of penetration to the anus. HIV, chlamydia, herpes, genital warts, gonorrhea and other STIs can be contracted through anal sex, just as they can through vaginal sex, and even through oral sex. Anal sex is considered to be a higher-risk activity than vaginal or oral sex because the lining of the rectum is delicate and more easily torn than the lining of the vagina. Tears can become an entry point for bacteria and viruses, which can cause STIs. Men who have unprotected insertive anal sex may also have a higher incidence of urinary tract infections because the bacteria from the anus could potentially get into the urethra.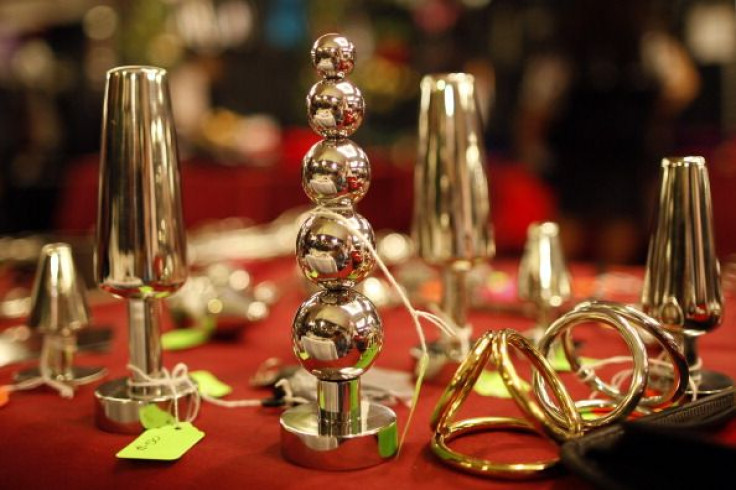 Queen suggests when it comes to pegging, partners use silicone dildos, which are easy to clean and soft enough not to do damage. Using a completely hard dildo, like metal, glass, or Lucite, in a harness is not very safe because of the risk of a mis-stroke that would be painful.
"If using a non-silicone softer dildo, like one made of elastomer, put a condom on it (those materials tend to be porous). And: LUBE! Silicone or gel lubes tend to work best," she advises.
The Future of Pegging
Pegging has been discussed more recently on mainstream media, and couple-friendly sex toy brand LELO has dubbed 2016 as the year pegging really takes off. This comes after the sales of male "anal pleasure objects" increased 200 percent in 2015. According to a LELO press release, the deeper knowledge and better language that exists today to define and discuss gender expression, sexual identity and non-binary gender association are freeing people from conventional definitions of gender and sexual identity.
Gender fluidity is increasing as couples are more open to sexual experimentation. Pegging isn't sexual role reversal in and of itself, but does give men and women perspective of what it's like to be on the "other side" of intercourse.
So does pegging make straight men gay? No.
It's simply a sexual act that puts women in a position of power and dominance seldom played out in intimacy.
"The more we can openly talk about it, hopefully the stigma will be taken away," Michael said.
Published by Medicaldaily.com