What Is Raw Milk? Health Officials Issue Warning After At Least 20 People Sickened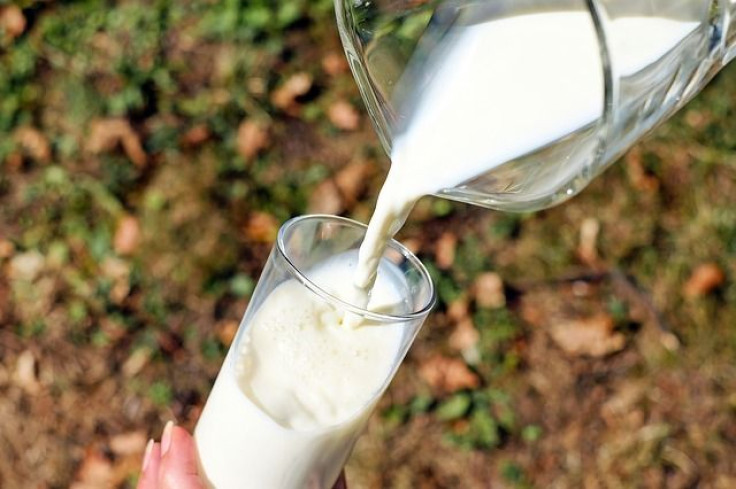 For as tasty a reputation as it may have, raw milk may equally be the bane of public health officials everywhere.
Over the weekend, local and state Colorado health officials jointly announced that an outbreak of the foodborne illness campylobacteriosis had so far affected 20 people. The source of the outbreak was traced to the Larga Vista Ranch in Pueblo County, CO, with all the sufferers having drank raw unpasteurized milk during their visit there. The latest case was found on September 16, while the outbreak is currently thought to have began in early August.
The Colorado Department of Public Health and Environment and local health departments had earlier "reached out to all shareholders in an attempt to locate further cases of illness and to inform shareholders about the potential for ongoing contamination of the milk" this September, and plans to do so again.
Campylobacteriosis, caused by bacteria belonging to the genus Campylobacter, is among the most common yet hidden foodborne illnesses in the United States. It's estimated that 1.3 million people come down with the disease annually, yet many of these cases go unreported. It most often causes diarrhea, cramping, abdominal pain, and fever within two to five days after the initial infection, according to the Centers for Disease Control and Prevention. Although most people recover within a week, it can be rarely fatal — 76 die from it annually. As with most foodborne bugs, campylobacteriosis is particularly troublesome for people with weakened or underdeveloped immune systems, such as the very young and old.
Ubiquitous as Campylobacter is, it isn't the hardiest germ around. The simple act of pasteurization is more than enough to kill it off, making raw milk an unwitting accomplice in many widely spread outbreaks. Although state residents are allowed to purchase raw milk in exchange for partial ownership of a cow, they aren't allowed to give away or sell their raw milk — a fact that didn't stop several of the patients from obtaining their milk from others.
It's been a particularly bad year and even month for raw milk fans. Earlier this February, the CDC announced that raw milk was the likely source for a small outbreak of listeria in 2014 that infected two and killed one. And New Mexico health officials announced this September that an outbreak of cryptosporidiosis, caused by the cryptosporidium parasite or "crypto," was traced to raw milk. In 2015, the CDC found that the number of foodborne outbreaks linked to raw milk had doubled from 2007 to 2012 compared to the time period between 1993 to 2006. Although Campylobacter was the most common culprit of these recent outbreaks (62 out 87 total), outbreaks of E. coli and Salmonella bacteria were also spread by raw milk.
Health officials in both New Mexico and Colorado have asked nearby residents to avoid drinking raw milk and to discard any existing products for the time being.
Published by Medicaldaily.com