What Is Triple Negative Breast Cancer? Scientists Discover Potential Screening Strategy For Aggressive Tumors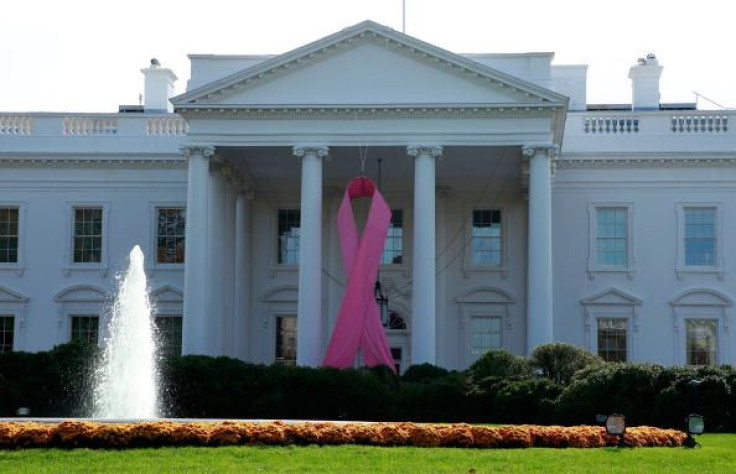 Triple negative breast cancer (TNBC) is one of the most aggressive types of breast cancer, and is also one of the most difficult to treat, but researchers from McGill University Health Center in Canada have discovered a potential screening strategy for something known as prolactin, a hormone involved in lactation, that could prevent unnecessary surgery and lead to more effective treatments.
Women with TNBC whose tumors express the prolactin receptor, which controls the production of prolactin, have better survival rates than those who do not. In addition, the researchers noted that prolactin was able to reduce the aggressive behavior of cancer cells and hamper their ability to divide and form new cells. Based on these new findings, the team concluded that screening for this receptor in TNBC patients could help doctors better determine appropriate treatments.
"We think this could be a revolutionary path to developing new treatments for breast cancer," explained. Dr. Suhad Ali, a researcher involved in the study, in a recent statement.
In most cases, TNBC treatment involves invasive procedures, such as surgery and intense chemotherapy. However, as suggested by the study, women with prolactin receptors on their tumors may only require a prolactin treatment in combination with less aggressive chemotherapy.
What Is Triple Negative Breast Cancer?
TNBC is a subgroup of breast cancer; it describes cancer where the tumor is estrogen receptor-negative, progesterone receptor-negative and HER2-negative (hence the name "triple negative.") It accounts for about 15 percent of all breast cancers in the U.S., and is most likely to occur in younger people, those of black and hispanic heritage, and individuals with the BRCA1 gene mutation.
According to the Triple Negative Breast Cancer Foundation, most breast cancer treatments involve targeting certain receptors which help to fuel tumor growth, but because TNBC has no receptors, its treatment can be significantly more difficult when compared to other types of breast cancer. This form of cancer also does not respond to hormonal therapies, or other treatment option designed to target hormones. Although TNBC does typically respond well to chemotherapy, depending on the stage at which it is diagnosed, TNBC tumors can be particularly aggressive.
Source: López-Ozuna VM, Hachim IB, Hachim M, Lebrun JJ, Ali S. Prolactin Pro-Differentiation Pathway in Triple Negative Breast Cancer: Impact on Prognosis and Potential Therapy. Scientific Reports . 2016
Read More:
Breast Cancer Breakthrough? Teenager Turns Deadly 'Triple Negative Breast Cancer' Into More Treatable Condition: Read Here
5 Of The Biggest Breast Cancer Breakthroughs Of 2016: Read Here
Published by Medicaldaily.com