What's In The 2016 Flu Shot? Experts Reveal Ingredients, Risks, And Side Effects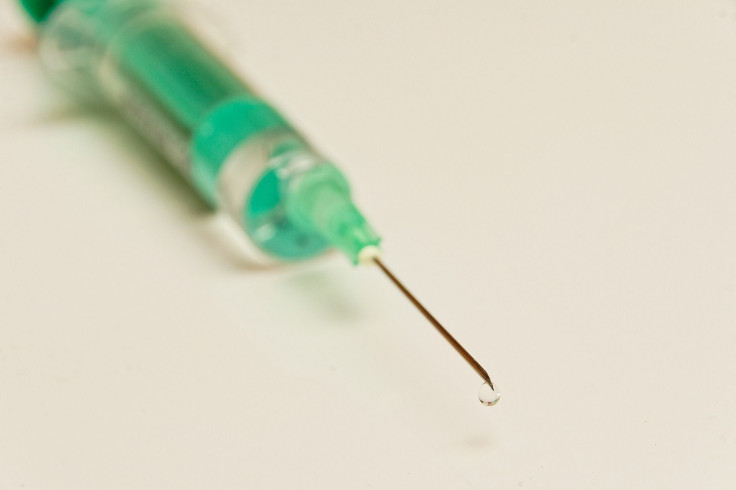 With flu season just around the corner, the goal for health experts is clear: To remove any and all barriers in order to give the public the greatest access to the 93 million doses of flu vaccines that will be available this year. But what exactly is in the shot that's recommended for every single American aged 6 months and older and how can we ensure that everyone gets vaccinated?
At the annual flu season and flu vaccination conference presented by the National Foundation for Infectious Diseases on Thursday, leading experts from the Centers for Disease Control and Prevention (CDC) and The American Academy of Pediatrics gathered to discuss the influenza outlook for the 2016 - 2017 season, and this year's vaccine needs.
All vaccines start with a version of the virus it's designed to treat, which means the first ingredient of the flu vaccine is the flu virus itself. But with thousands of flu variants out there, it's difficult for experts to predict which ones will be circulating this season. Because it can take more than 6 months to manufacture one version of the flu vaccine, a few strains are chosen in order to cover the bases. The viruses for the shot are grown in fertilized chicken eggs, the CDC reported.
Next, the virus is extracted, which is why trace amounts of egg can remain in the shot. Other ingredients may include: a dash of formaldehyde to make it water soluble into the blood, a fatty membrane called octylphenol ethoxylate, a gelatin to keep the shot stable during storage, and a preservative that keeps the entire mixture free from bacteria and fungi, according to the US FDA.
The flu vaccine is fairly effective, so long as the right shot has been designed to treat the strain of virus that's in circulation that season. At the meeting, experts warned of the importance to get the vaccination by the end of October in order to optimize protection. If an additional 5 percent of people in America got the flu shot, it could prevent 800,000 illnesses and 10,000 hospitalizations this year alone.
"Flu is serious, flu is unpredictable, flu often doesn't get enough respect," said Dr. Tom Frieden, director of the CDC, during the press conference. "When in doubt, vaccinate. It's not perfect. We wish it were better."
Freiden added that they have not come up with a recommended shot as of yet. However, the CDC has already conducted rapid genomic sequencing for more than 5,000 strains of the flu so far this year in order to sort out which strains can be matched up and effectively treated and tailored by the vaccines currently available.
To find out more about the potential side effects and reactions people can experience after getting a flu shot, read here.
Published by Medicaldaily.com