What's in a Name? Losing Asperger's Label Not Such a Big Change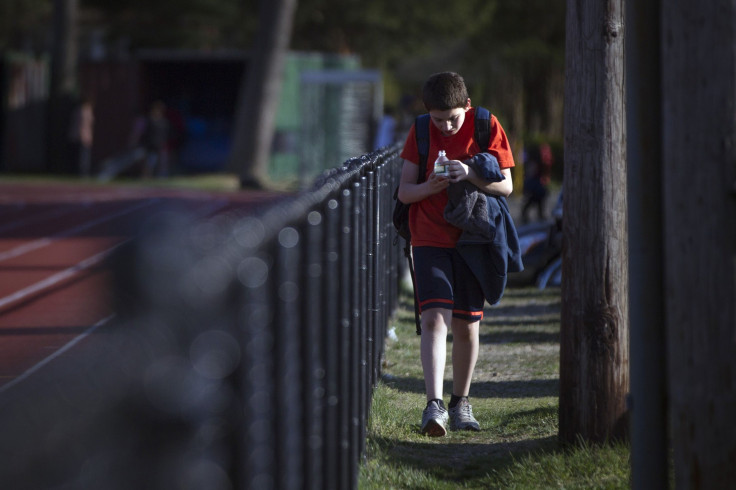 Struggling to describe her son, Suzanne Kolen of Long Island, New York, uses a friend's recent description: He's the 13-year-old boy bouncing down the road in the rain looking very much like Winnie the Pooh's friend, Tigger.
"He's a genuinely happy kid," Kolen says of her son, a bright boy who loves nature and paleontology and has never been defined by his diagnosis of Asperger's syndrome, a mild form of autism marked by social awkwardness and narrow interests that make personal relationships challenging.
Matthew's diagnosis will soon be dropped in the fifth edition of the Diagnostic and Statistical Manual of Mental Disorders or DSM-5, the American Psychiatric Association's diagnostic reference book, to be subsumed into the broader category of autism spectrum disorder.
Although autism can range from highly functioning individuals like Matthew to those with severe speech and intellectual disabilities, in general individuals struggle with difficulties in communication, behavior and social interaction.
Dropping the Asperger's diagnosis in the new DSM, due out this spring, has caused consternation for some families.
"One of the biggest concerns is that some who are higher functioning will no longer meet the more stringent criteria and will therefore have difficulty getting services," says Dr. Elizabeth Laugeson, an autism researcher at the University of California Los Angeles.
An analysis by Dr. Fred Volkmar of the Yale School of Medicine released earlier this year suggested as many as 45 percent of those currently diagnosed with autism or a related disorder would no longer qualify under the new definition.
Laugeson said Volkmar's analysis was based on a review of older medical records that might not have captured all of the symptoms that would qualify a person for an autism diagnosis under the new standard.
The jury is still out in terms of how the change will play out in routine practice, she said: "We really need to see it in action."
To ease fears that some individuals will no longer be eligible for services and insurance coverage, the APA task force recommends that people already diagnosed with an autism-related disorder, such as Asperger's, would be grandfathered in.
Kolen, who has never been caught up in labels, says she is not concerned about the change.
Although Matthew was officially diagnosed with Asperger's in second grade, his preschool teachers were the first to point out his differences. By age 4, he began applied behavior analysis or ABA therapy, a specialized type of therapy used to treat autism.
"That really put us on a good path," Kolen says, adding that at that age, "no one was willing to put a label on him, but they would treat what they saw."
In addition to Asperger's, Matthew is now being treated for attention deficit hyperactivity disorder or ADHD and has recently developed some issues with anxiety - conditions that commonly accompany autism spectrum disorders.
Like many on the autism spectrum, Matthew finds it difficult to make eye contact. "I can't stare into someone's eyes," he says. "It just hurts."
On Wednesdays, Matthew attends a social group with other young people on the autism spectrum, where they work on improving their social skills.
While they all have the same or similar difficulties, they can recognize social awkwardness in others.
Kolen says her son still struggles with the give and take of conversation. "It's very difficult for him to allow the other person to speak. He's still tends to dominate."
But Matthew is bright, and she believes with enough practice, he will learn how to respond appropriately to social cues, even if he's "a little rough around the edges."
"My goal is to make sure that in the end, he has a place to work, earning a living and supporting himself in what he loves to do," says Kolen.
@ 2012 Thomson Reuters. All rights reserved.