WHO Awards China for Its Efforts in Combatting Smoking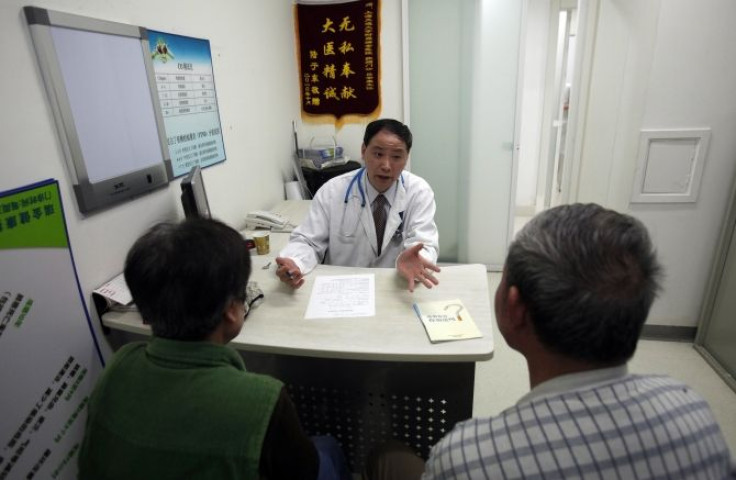 To honor China's efforts in curbing the use of tobacco, the World Health Organization (WHO) is giving Chen Zhu, Chinese Health minister, an award for battling smoking.
Not only is China home to one-third of the world's smokers, but the Chinese tobacco industry is also one of the largest in the world, which makes it a challenging task to combat smoking. Approximately 30 percent of Chinese adults smoke, that's about 300 million people, which equates to about the entire U.S. population.
China's tobacco industry is also one of the most influential, sponsoring everything from schools to sporting events.
In recent years China has increased its anti-tobacco efforts. The health ministry released the country's first official report on the harms of smoking in May, banned smoking in its office buildings and hospitals and is lobbying for airports and other indoor facilities to do the same.
Last December critics condemned a tobacco scientist, who was appointed to the Chinese Academy of Engineering, for his efforts to reduce harmful effects of tobacco by adding traditional Chinese herbs to cigarettes.
According to Xu Guihua, vice president of the government-affiliated Chinese Association on Tobacco Control, Chinese health minister Zhu has reiterated a number of times to the population the harmful effects of smoking. He has also insisted on the government's intervention through legislation.
Despite the positive and rigorous efforts in lowering tobacco use, Xu believes China still needs to publish additional national tobacco control plan that will inflate the prices of tobacco products and better educate the population on the health risks of smoking.
WHO estimates nearly a million people die a year due to tobacco and health officials warn that the number could hit three million a year by 2030 if strict efforts do not continue to reduce smoking.
WHO will present Chen Zhu a certificate of recognition at a ceremony on Wednesday, July 18.
In 2011 WHO awarded Australian Attorney General Nicola Roxon, who made Australia the first country to demand large graphic warnings to be put on cigarette packages, with the certificate of recognition.
Published by Medicaldaily.com