WHO Estimates Dementia Cases To Double in 2030 and Triple in 2050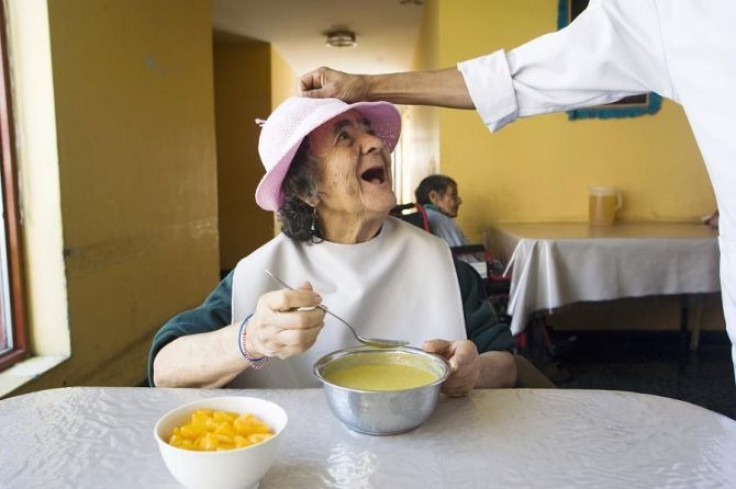 The number of people with dementia is expected to double to 65.7 million in 2030 and more than triple to 115.4 million in 2050, according to a new World Health Organization report released on Wednesday.
The U.N. health agency report said that while 58 percent of all dementia cases worldwide are in low and middle-income countries, the number is expected to rise to more than 70 percent by 2050 as those countries see spikes in the number of older people.
Dementia is the degenerative loss of brain function caused by a board range of brain diseases that affects memory, thinking, language, judgment, behavior and the ability to do everyday tasks. Alzheimer's disease, the most common form of dementia, makes up about 70 percent of all cases.
While most dementia patients are cared for by relatives, the report estimated that the current annual cost of dementia care amounted to $604 billion.
WHO said that more effective diagnosis is needed, because even in developed countries only about 20 to 50 percent of dementia cases are recognized.
"We need to increase our capacity to detect dementia early and to provide the necessary health and social care. Much can be done to decrease the burden of dementia," Dr. Oleg Chestnov, assistant director general of Noncommunicable Diseases and Mental Health at WHO said in a statement released on Wednesday. "Health-care workers are often not adequately trained to recognize dementia."
According to the report "Dementia: a public health priority" only eight countries in the world, Australia, Britain, Denmark, France, Japan, South Korea, the Netherlands and Norway, currently have established national programs to address dementia.
The new report also pointed out that general lack of knowledge and understanding about dementia increased the stigma attached to the disease, which "contributes to the social isolation of both the person with dementia and their caregivers, and can lead to delays in seeking diagnosis, health assistance and social support," according to the report.
"Public awareness about dementia, its symptoms, the importance of getting a diagnosis, and the help available for those with the condition is very limited. It is now vital to tackle the poor levels of public awareness and understanding, and to drastically reduce the stigma associated with dementia," executive director of Alzheimer's Disease International said in a statement.
There is currently no cure for dementia, but early treatment can slow down the degenerative process of the mind-robbing disease.
Published by Medicaldaily.com