WHO Urges India To Implement Larger Health Warnings On Cigarette Packs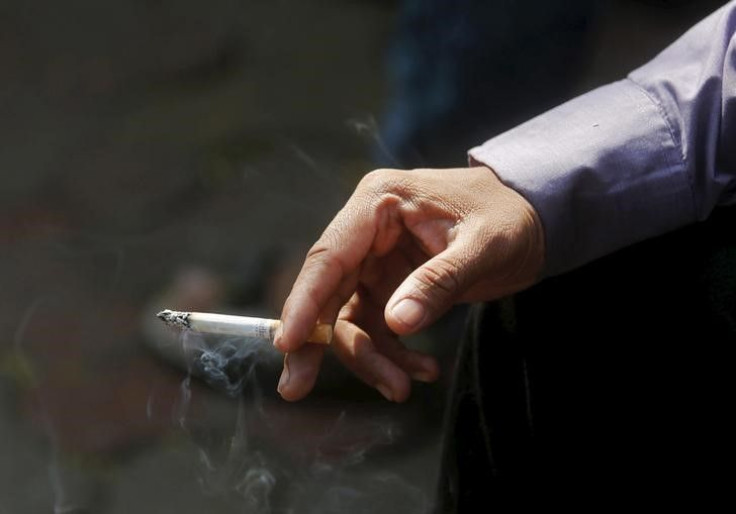 NEW DELHI (Reuters) - India must implement rules on printing larger health warnings on cigarette and other tobacco packs, the World Health Organization said on Wednesday, days after a parliamentary panel called for reduction in the proposed warnings size to protect the industry.
The government last year delayed implementation of new rules that asked manufacturers to cover 85 percent of a cigarette pack's surface in warnings, up from 20 percent now, as the panel sought time to assess how the industry would be impacted.
While the health ministry later decided to implement the rules from April this year, the panel last week issued a report saying the size of warnings should be reduced to 50 percent in the interest of the industry and tobacco farmers.
Henk Bekedam, the WHO's India representative, said the current debate on reducing the size of tobacco health warnings in India was "worrisome".
"Any reduction in size of pack warnings will be a great setback for public health in the (Southeast Asia) region," said Bekedam, adding that larger pack warnings were a cost-effective way of reducing tobacco consumption.
Smoking kills about 1 million people in India each year, BMJ Global Health estimates. The Canadian Cancer Society ranks India 136th out of 198 countries that use pack warnings to deter smokers, lagging nations such as Australia and Thailand that top the list.
The parliamentary panel's report is not binding on the government but lawmakers have the political clout to influence decisions, as is evident from last year's delays in implementing the rules.
Activists fear the report will again risk delaying adoption of stiffer warnings on the packs.
The Tobacco Institute of India, an industry lobby that has called the new rules drastic and impractical, has called the panel's latest recommendations "excessive".
India's cigarette market was worth $10 billion in 2014, Euromonitor International estimates. The industry is dominated by ITC Ltd and Godfrey Phillips India Ltd, which is partner of U.S.-based Philip Morris International.
(Reporting by Aditya Kalra)
Published by Medicaldaily.com