Who Says You Can't Teach an Old Dog New Tricks: Lifestyle Changes in the Elderly Adds 6 Years to Their Life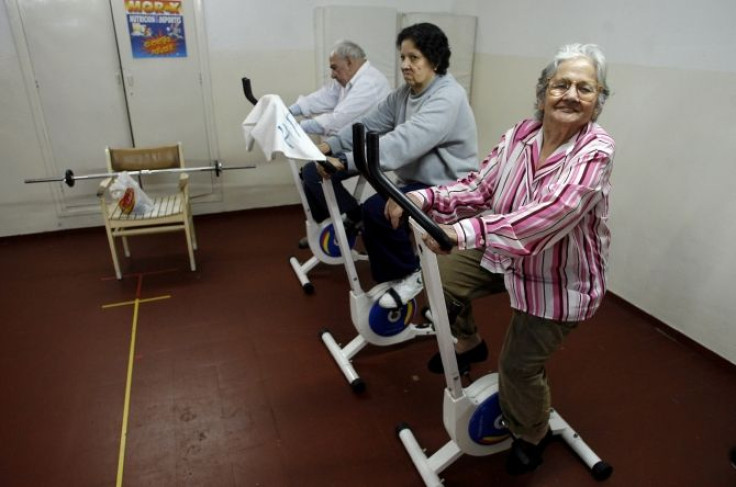 A healthier lifestyle adds six years to men's life, five years in women, a new study says.
Lifestyle changes in middle age can help people live a healthy life in old age. A new study found that the effects of a good lifestyle can add years of life in people who are over the age of 75.
The study conducted in Sweden included 1,800 men and women who were followed for 18 years. Data on these people included age, gender, lifestyle, smoking habits, leisure activities and social networks. During the follow-up period more than 90 percent of the people died, about half of them had lived for more than 90 years.
People who lived longer were most likely to be women, have a healthier lifestyle, good at social participation and be highly educated. The study found that people who smoked were more likely to die a year before the non-smokers. Researchers say that it is good to quit smoking in middle age.
"Our results suggest that encouraging favorable lifestyle behaviors even at advanced ages may enhance life expectancy, probably by reducing morbidity," the researchers conclude.
Medical Daily had recently reported that exercising in midlife may reduce chronic disease risk in old age. Other studies show that people who are outgoing, optimistic and possess a good sense of humor are more likely to live longer.
In all, people who had healthier lifestyle, enjoyed more leisure activities and had moderate to large number of social contacts lived for 5.4 years longer than people who had unhealthy lifestyle and small number of social contacts.
The present study shows that behavioural factors like lifestyle can increase life-expectancy in people above 75 years of age. Researchers found that the effects of a good lifestyle remained even in people who were over 85 years.
The study is published in the journal BMJ.
Published by Medicaldaily.com