Who Is SpaceX's First Private Passenger To The Moon?
From billionaire to bust all in the span of seven months? Such is the alleged fate of Japanese fashion billionaire Yusaku Maezawa who, in September 2018, was selected as the first space tourist to fly to the Moon in 2023 aboard SpaceX's Starship rocket.
But now Maezawa claims he can no longer make this historic trip because he's almost broke.
Maezawa was worth $1.9 billion at the start of 2019, but he recently admitted to have lost $700 million of that amount since. That will still leave him a billionaire but Maezawa admitted in a tweet he's actually broke.
"Yes, I never have any money because I always spend it," he tweeted. But it's not certain if Maezawa was serious when he said that because he appended a laughing emoji after this statement.
What we do know is that over the past year, the CEO of online fashion retailer Zozo saw his standing on Forbes's list of Japan's richest fall from 18th to 22nd. He was worth $3 billion in September last year.
On the other hand, Maezawa is an inveterate lover of the arts and a notorious spendthrift, splurging $98 million over two days to buy expensive artworks at Sotheby's and Christie's. He spent a record-breaking $110.5 million for a painting by American painter Jean-Michel Basquiat.
The painting in question is Basquiat's "Untitled" that depicts one of the artist's signature crowned heads against a vibrant blue background. Its acquisition by Maezawa in May 2016 smashed the artist's previous auction record of $57.3 million set in May 2017. The painting now adorns Maezawa's building in his hometown of Chiba, Japan.
"Untitled" will be auctioned by Sotheby's on May 16 during the Contemporary Art Evening Auction in New York, which gives credence to rumors Maezawa is running short of cash. But, Maezawa also owns a Bugatti Chiron sports car and the Mercedes-Maybach G650 Landaulet SUV.
In 2018, Maezawa paid an undisclosed sum to travel as a private passenger aboard SpaceX's first flight around the Moon scheduled for 2023. It's unclear if Elon Musk will allow Maezawa to get a refund.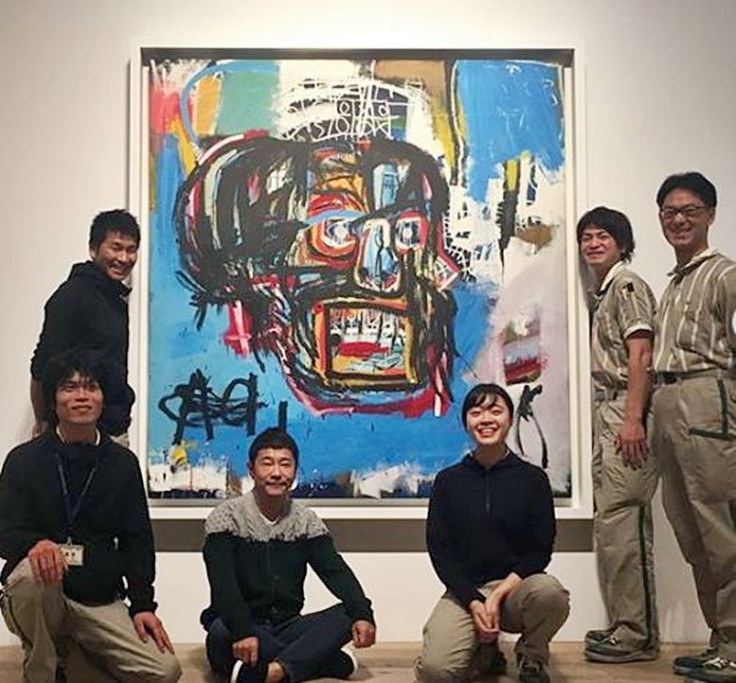 In the fall of last year, Maezawa paid a huge sum for his entourage to become the first paying commercial passengers of the SpaceX lunar tourism mission. They will circumnavigate the Moon aboard SpaceX's Starship spacecraft, the crew-carrying, upper-stage of Starship/Super Heavy. This circumlunar mission will take five days and 23 hours to complete.
Maezawa said he will take six to eight artists with him as part of an art project he created called "#dearMoon." Maezawa and his motley crew will be the first civilians — in this case, space tourists — to fly around the Moon. Maezawa's voyage will be the first mission to the Moon since Apollo 17 in 1972.
Published by Medicaldaily.com