WHO Warns That Childhood Obesity Could Rise To 75M By 2025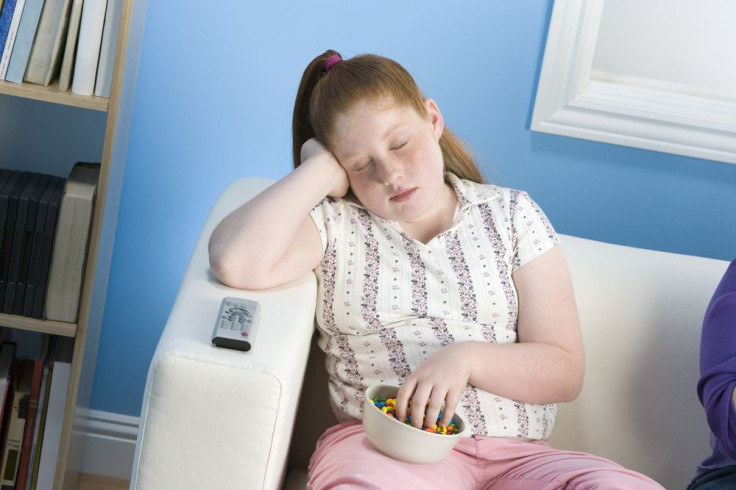 Childhood obesity is back on the hot seat, because it's a worldwide issue that's getting worse. The World Health Organization (WHO) estimates that by 2025, there will be 75 million obese children. Although obesity rates in the U.S. have shown signs of stabilizing, the WHO is still concerned that other parts of the world aren't doing enough to hold back this drastic increase.
"Child obesity is one of the major health issues for tomorrow and today," said Peter Gluckman, who co-presides over the WHO's Commission on Ending Childhood Obesity, according to AFP. The warning comes after an increase in childhood obesity cases in the United States and other parts of the world such as Africa. Fifteen years ago, the number of obese children in Africa was somewhere around four million. Today, those numbers have reached 10 million. The WHO calls childhood obesity one of the most serious public health challenges of the 21st century. Currently, over 40 million children under 5 are obese worldwide. In 1990, that amount was 31 million.
What is causing this childhood obesity crisis around the world? The WHO says that there has been a global shift in diet trends, and physical activity has lessened with increasing urbanization and changes in transportation. The organization says that diets are higher in sugar, with less vitamins and nutrients. Combined with lower levels of physical activity and a higher tendency to partake in sedentary activities, and it's a recipe for child obesity. These children are then put at a higher risk of high cholesterol and blood pressure, cancer, and type 2 diabetes. They're also likely to have sleep apnea, which may also increase their risk for chronic disease.
The Commission on Ending Childhood Obesity was created by the WHO to bring together the best team of individuals to help formulate a plan to combat childhood obesity. They are currently working on a report for the WHO at their next annual meeting in Geneva. "Social scientists, public health specialists, clinical scientists, and economists will join together to synthesize the best available evidence into a coherent plan," a WHO document on the commission's plan said, according to AFP.
In the U.S., first lady Michelle Obama created the "Let's Move" campaign in 2010 to tackle childhood obesity. She hosted the first Kids State Dinner where she invited young chefs to make healthy food for a dinner at the White House. In December 2010, President Obama signed the Healthy Hunger-Free Kids Act to help American public schools offer healthier food selections. Despite the Obamas' efforts, childhood obesity continues to be a serious epidemic that health care professionals globally are working hard to resolve.
Published by Medicaldaily.com