Who Will Develop Alzheimer's? Blood Test To Predict Risk May Come From Immune System Proteins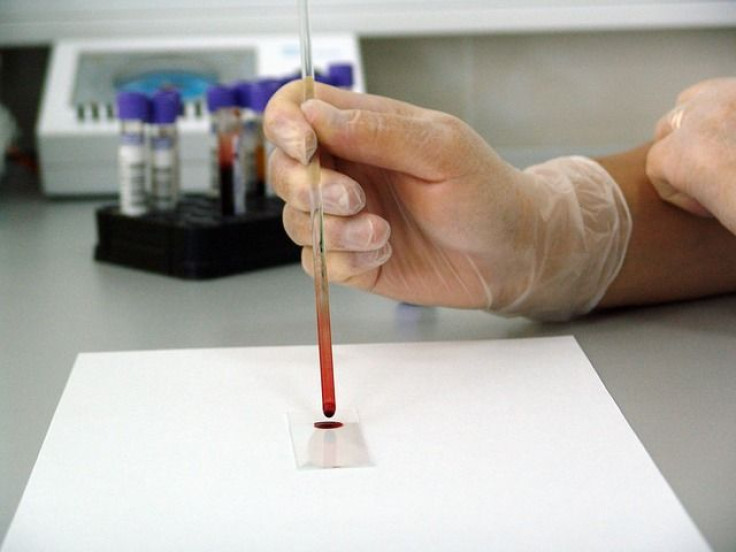 A test that allows doctors to predict who is especially at risk of developing Alzheimer's Disease may be one step closer to reality, suggests recent research out of the United Kingdom.
After analyzing blood samples taken from nearly 300 volunteers, some who displayed signs of mild cognitive impairment (MCI) and others who had already developed Alzheimer's, the team of researchers measured the levels of certain proteins found in a particular part of the immune system called the complement system. Compared to a control group of healthy participants, the researchers found that levels of one protein, clusterin, were higher in people already diagnosed with Alzheimer's.
And when the volunteers with MCI were studied a year later, the researchers found that levels of clusterin and two other proteins were significantly different among those who had progressed to full-blown dementia. Using a computer model that took these three proteins and other risk factors into account, the researchers were also able to predict with high accuracy which of these individuals would go on to have Alzheimer's. The team's findings were published in the Journal of Alzheimer's Disease.
"Our research proves that it is possible to predict whether or not an individual with mild memory problems is likely to develop Alzheimer's disease over the next few years," said study senior author Dr. Paul Morgan, director of the Systems Immunity Research Institute at Cardiff University, in a statement. "We hope to build on this in order to develop a simple blood test that can predict the likelihood of developing Alzheimer's disease in older people with mild, and possibly innocent, memory impairment."
The earliest stages of Alzheimer's Disease have already been linked to chronic inflammation, but attempts to find a consistent biomarker in the blood have been challenging. The complement system, which helps marshal the more active parts of our immunity such as white blood cells into action, has been similarly linked to Alzheimer's. As the researchers note, earlier studies have found evidence that complement proteins in the blood or cerebrospinal fluid could be used to predict the progression of Alzheimer's in people with mild cognitive impairment, but relatively few have been replicated by other scientists until the current study.
With the positive findings in tow, Morgan and his colleagues next hope to expand the scope of their research.
"Alzheimer's disease affects around 520,000 people in the UK and this number is continually growing as the population ages," said Morgan. "As such it is important that we find new ways to diagnose the disease early, giving us a chance to investigate and instigate new treatments before irreversible damage is done."
Worldwide, it's estimated that nearly 44 million people currently have Alzheimer's, a tally that includes 5.4 million Americans.
Source: Hakobyan S, Harding K , Aiyaz M, et al. Complement Biomarkers as Predictors of Disease Progression in Alzheimer's Disease. Journal of Alzheimer's Disease. 2016.
Published by Medicaldaily.com