Whole Foods Overcharges Customers: 'The Worst Case Of Mislabeling' NYC Inspectors Have Seen Yet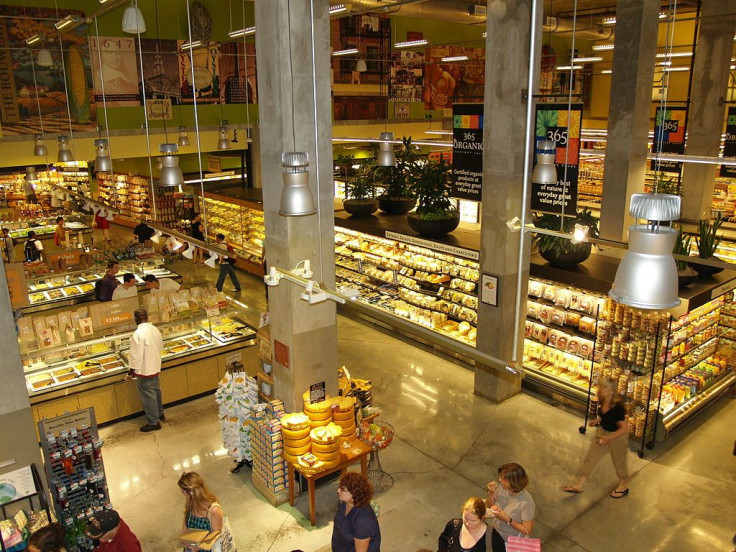 Whole Foods is expensive — that's a given. But not only is New York City branch of the organic food supermarket especially overpriced; it's been hugely overcharging its customers, according to the NYC Department of Consumer Affairs.
"Our inspectors tell me this is the worst case of mislabeling they have seen in their careers," Julie Menin, the department's commissioner, said, according to CNN.
Typically, grocery stores that sell pre-packaged food products must weigh them properly to price them. NYC officials investigated some 80 types of pre-packaged items at the Whole Foods store, and found that none had correct weights. In fact, 89 percent of them had listed weights so drastic from their actual weight that they violated federal rules.
The investigators found that vegetable platters, which cost about $20, were overpriced by $2.50 on average. Chicken tenders, selling for over $10 (which is expensive to begin with), were overpriced by $4.13 a package on average. The main example was a package of coconut shrimp that was $14.84 overpriced.
According to the DCA, the fine for incorrectly labeling a package is $950 just for the first violation – then up to $1,700 for the second. "The potential number of violations that Whole Foods faces for all pre-packaged goods in the NYC stores is in the thousands," the DCA states.
A similar investigation took place at Whole Foods in California in 2012, and the company agreed to pay up to $800,000 for overcharging.
Whole Foods claims that the Department of Consumer Affairs doesn't have enough evidence. "Despite our requests to the DCA, they have not provided evidence to back up their demands nor have they requested any additional information from us, but instead have taken this to the media to coerce us," Whole Foods spokesman Michael Sinatra said, according to CNN.
But in an e-mail to the Washington Post, Whole Foods took a stronger stance: "Because we always strive to satisfy and delight our customers, it has always been our policy to fully refund any items found to have been incorrectly weighed or priced," the company stated. "We assure our shoppers that we've NEVER intentionally used deceptive practices to incorrectly charge customers. Due to the ongoing nature of this matter, we have no further comment other than to say we disagree with the findings and we're vigorously defending ourselves against allegations to the contrary."
So next time you're at a fancy organic store, don't always assume that the prices are high simply because it's organic and luxurious.
Published by Medicaldaily.com