Whoopi Goldberg Hails Gov. Cuomo For Signing Medical Marijuana Bill, But Says It's 'A Bit Restrictive'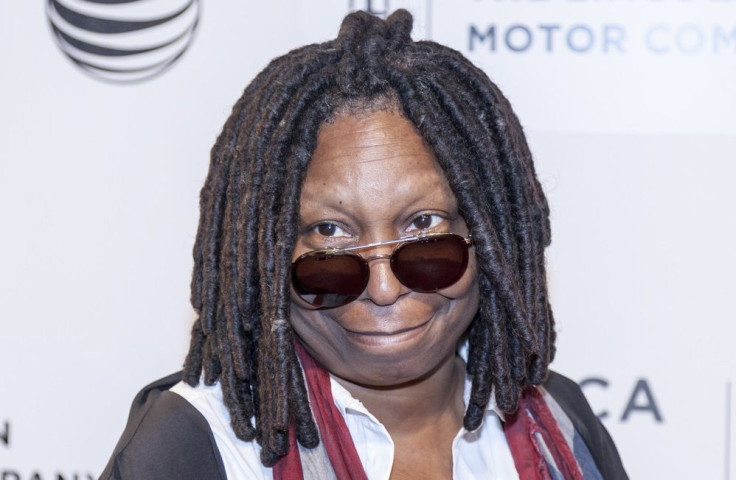 Whoopi Goldberg, co-host of The View and paranormalist in Ghost, called out New York Gov. Andrew Cuomo on Monday in a new post on her bimonthly column featured on the marijuana news website, The Cannabist.
In her column, she hailed Gov. Cuomo for signing a bill in June making medical marijuana legal in New York State, where she is a legal resident. However, Goldberg has glaucoma, an eye condition that causes headaches and intense pressure. The condition's not covered under the marijuana law, despite being covered in many other states, such as California, Colorado, and Connecticut, and Washington, D.C. For that, she questioned whether the governor will eventually expand access to the drug.
"I've written here before that medical marijuana helps me (and thousands like me) live comfortably with uncomfortable conditions, and I'm hoping that eventually Gov. Cuomo and his advisers will widen the range of conditions that medical marijuana should and can cover," she wrote.
In July, Cuomo signed a bill based on a 1980s public health law permitting medical marijuana for a strict set of diseases, such as cancer, epilepsy, AIDS, ALS, and neuropathy. Going one step further than most other states, if not all, he also included in the law the inability for people seeking medical marijuana to get the actual plant. Instead, dispensaries will carry edibles, tinctures, and oils, which can be used for vaporizing. It was this provision of the law that Goldberg made her second point about.
Calling the proposed system for delivery methods "a bit restrictive," she said that she appreciates "that he's making an anti-smoking statement by not selling the actual marijuana bud. But it feels like he's limiting people's ability to deal with their illness in a way that works for them. I'm not sure that's the best way to go about it because I think people should be able to decide how they want to ingest their medical marijuana. It would be better to let the doctors and patients determine what works best for them individually."
Along with limiting delivery and the range of diseases, the bill also limits the amount of producers and dispensaries that will be available. Nevertheless, these issues will probably be considered, whether in favor of Goldberg's requests or not, at some point in the future — getting started takes time. In the meantime, New York, which is the 23rd state to legalize medical marijuana, is among New Jersey, Connecticut, and pretty much the rest of the Northeast in welcoming medical marijuana as a solution to peoples' illnesses.
Published by Medicaldaily.com