Whooping Cough Cases on Rise, New York Urges Vaccinations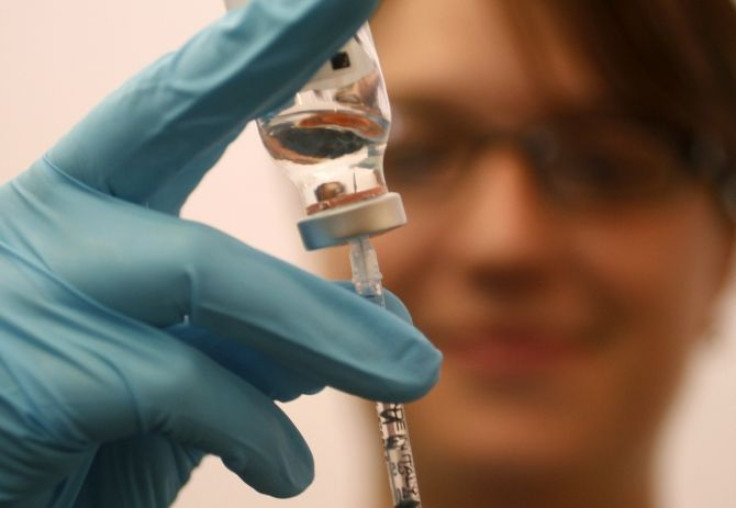 New York health officials on Wednesday reported a sharp spike in cases of whooping cough, a potentially fatal illness that has been on the rise around the country this year, and urged people to get vaccinated.
Preliminary figures reported by New York's Health Department found 970 cases so far in 2012 of the highly contagious disease pertussis, or whooping cough, an infection that produces an intense cough that lasts weeks and can lead to pneumonia, an inability to breathe or death.
In all of 2011, there were 931 cases reported in New York.
By June the number of reported cases in the United States in 2012 was nearly 44 percent higher than the same period last year, according to the U.S. Centers for Disease Control and Prevention (CDC).
"Here in New York, we are seeing an increased number of reported cases this year, as is the case across the United States," state Health Commissioner Nirav Shah said in a statement.
New York is one of more than a dozen U.S. states reporting a greater than three-fold increase in reported cases of the whooping cough since 2011, according to the CDC.
Health officials attributed the rise in whooping cough to the cyclical nature of the disease where the number of reported cases hits a peak every three to five years.
New York is seeing its latest peak after earlier outbreaks in 2004, and to a lesser degree in 2008, health department spokesman Peter Constantakes said. In 2004, the state reported over 2,000 cases and in 2008, over 550. In 2009, a trough in the cycle, the state reported just over 350, he said.
"The cyclical nature of the disease is really something we don't completely understand, but it seems to happen in all states across the nation," Constantakes said.
Other factors include families who choose not to vaccinate their children and the fact that many teens and adults who have not been immunized catch the cough but ignore it and pass it on.
About nine out of every 100,000 Americans get pertussis each year, according to the CDC. While that number is considerably smaller than before the pertussis vaccine was introduced, it has been rising for the past two decades.
Most cases don't result in death but in 2011 three infants died from the illness in New York.
The infection is especially dangerous for children younger than a year old who have yet to complete the full cycle of vaccinations against the ailment.
The whooping cough often begins with cold-like symptoms like sneezing, a runny nose, or a fever and is accompanied by a mild cough that becomes more severe in the first or second week. Coughing fits are often followed by a high-pitched whoop, giving the illness its name.
The pertussis vaccine, a five-shot series referred to as DTaP, is recommended for children at ages 2, 4, 6 and 18-months, and at 4 to 6 years old.
The CDC recommends that at age 11 or 12 kids get the booster shot called Tdap.
Teens and adults, especially those in contact with infants, should also get the Tdap shot, the state health department said.
@ 2012 Thomson Reuters. All rights reserved.