Why Autism Diagnosis Varies By Race: Scientists Compare Black And White Parents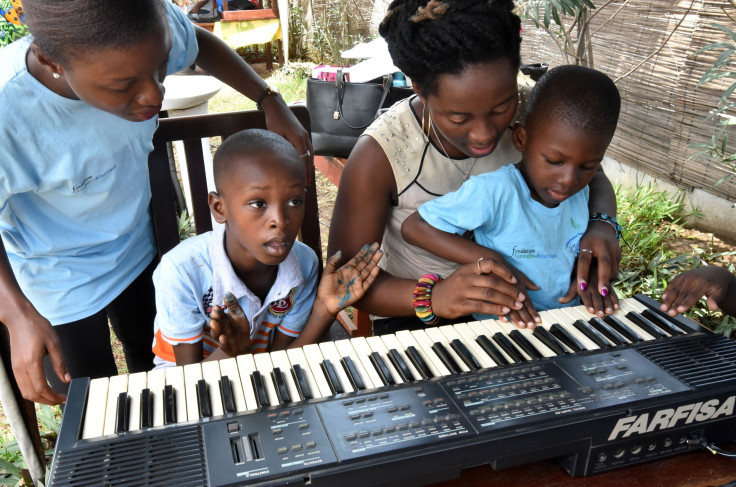 Researchers may have gotten to the bottom of why black children are diagnosed with autism differently from kids of other races.
A study in the journal Autism says black parents less likely to report autism symptoms than white parents, and that could affect how well or how early doctors are able to diagnose the developmental disorder, which is marked by issues with social interactions, emotional control, motor skills and communication.
The scientists collected their data from surveys of dozens of parents whose toddlers were identified as being at risk for autism spectrum disorder but had not yet been diagnosed with the condition. They were looking at what sorts of issues parents reported concerns about, from autism-specific symptoms like poor social skills and repetitive behaviors to non-autism issues like "general developmental and disruptive behavior concerns." The team found that black parents reported far fewer autism concerns than white parents.
"Racial differences in parent report of concerns about their child's development to healthcare providers may contribute to delayed autism spectrum disorder diagnoses in black children," according to the study. "Lower reporting of autism concerns by black parents may impact providers' abilities to identify children who need further screening or evaluation."
The black parents and the white parents reported about the same level of non-autism concerns, showing that the trend was specific to how autism symptoms were viewed.
In young children, signs of autism can include a lack of interest in other children, not showing facial expressions, not responding to being called by name and not responding to a parent's pointing, among other red flags.
"Many parents begin reporting concerns about ASD during the child's first two years of life, and on average, children are diagnosed with ASD around their fourth birthday," Georgia State University explained in a report about the research. "However, black children are diagnosed with ASD at older ages than white children and children of other races. They are also nearly twice as likely as children of other races to be misdiagnosed with disruptive behavior disorders before receiving an ASD diagnosis."
The university added that previous research has suggested a similar dynamic when it comes to attention-deficit/hyperactivity disorder — that black parents "tend to underreport their children's ADHD symptoms and interpret ADHD symptoms as disruptive behavior."
Published by Medicaldaily.com