Why Did Justin Bieber Pee in a Mop Bucket? [VIDEO]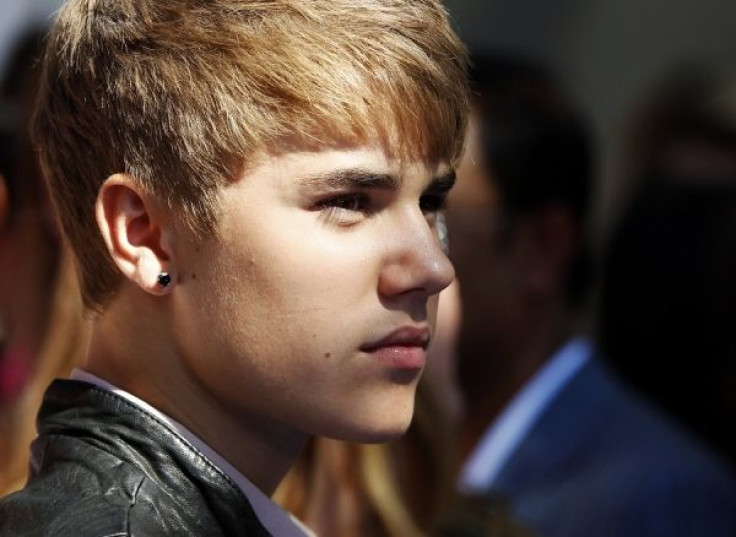 On Wednesday, Justin Bieber made headlines after a video of him urinating in a mop bucket went viral.
The video, uploaded by TMZ, opens on the 19-year-old singer and his sophomoric retinue exiting a nightclub through the back door and shambling into a nondescript kitchen area. After a boisterous, four seconds-long search for a bathroom, the teen star decides to improvise - much to the joy of his friends, who all agree that "no one will remember you for p***ing in the regular restroom."
Bieber, who's wearing a pair of harem pants and an intricate vest fitted with an oversized hood, decides to use the "quickest restroom he can get to" - a yellow mop bucket, left at the bottom of a set of stairs by a very unfortunate cleaning team.
A bald, vaguely avuncular man nods approvingly from the staircase as Bieber positions himself in front of the bucket. The man is wearing an official-looking black suit and appears to be at least 10 years older than the singer - however, this does not keep him from pointing out how radical the situation is:
"We swagger, man."
"That's the coolest place spot to p***," another friend submits. "You'll forever remember that."
When Bieber has finished filling the restaurant's mop bucket with his own urine, the group begins to cheer, loudly chanting "WILD KIDZ, WILD KIDZ" as they scramble out of the kitchen area and up another set of stairs. Things then take a turn for the abstract when Bieber suddenly grabs a spray bottle and takes aim at what appears to be a photograph of former President Bill Clinton.
In a weird twist, the entourage then yells "F*** Bill Clinton!" over and over again until the camera finally catches the pop star's face. Unsurprisingly, he is wearing sunglasses indoors.
The incident is the latest in a long series that currently includes cathartic twitter meltdowns, tour bus marijuana and a menacing message left in the guest book at the Anne Frank House, according the Huffington Post.
Why did Justin Bieber think peeing in the bucket was a good idea? According to Psychology Today, the overprotection and pampering associated with being a child star is sometimes enough to cause difficulties in learning very basic tasks. While this is not to say that Bieber doesn't know how to use the restroom properly, it's worth noting that the inescapable stress associated with such fame can often has deleterious effects on both behavior and emotional stability. A recent example of this is Amanda Bynes, who, after years of near-anonymity, suddenly galvanized tabloids and social media with a string of meltdowns and arrests.
Published by Medicaldaily.com