Why The FDA Banned Anti-Bacterial Soap, And What To Use Instead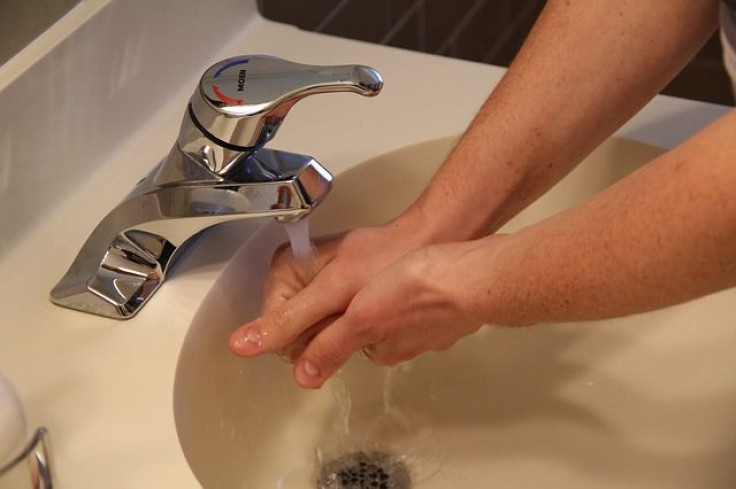 On Friday, the Food and Drug Administration issued a ban on ingredients used in "antibacterial" hand and body washes — including triclosan and triclocarban. It also said that these products were no more effective than conventional soap and water in preventing illnesses and may pose health risks.
"Consumers may think antibacterial washes are more effective at preventing the spread of germs, but we have no scientific evidence that they are any better than plain soap and water," Janet Woodcock, director of the FDA's Center for Drug Evaluation and Research, said in a statement to the Washington Post. "In fact, some data suggests that antibacterial ingredients may do more harm than good over the long-term."
Companies have one year to take triclosan, triclocarban and 17 other ingredients out of their products or remove them entirely from the market, the FDA said.
What's so bad about these ingredients? There is some evidence that triclosan, triclocarban and other newly-banned chemicals can disrupt hormone cycles and cause muscle weakness. Triclosan has also been added to many clothing, kitchenware, furniture, and toy products in an effort to prevent bacterial contamination.
"If the product makes antibacterial claims, chances are pretty good that it contains one of these ingredients," Theresa Michele, director of the FDA's Division of Nonprescription Drug Products, told NPR.
Additionally, the ban applies only to consumer products and not to products used in hospitals and food service settings. Hand sanitizers and wipes are also unaffected by the FDA's new ruling.
So, what can consumers use to replace antibacterial soaps? Stick to good ol' soap and water. Sing the whole alphabet while you lather.
"Following simple handwashing practices is one of the most effective ways to prevent the spread of many types of infection and illness at home, at school and elsewhere," said Michele. "We can't advise this enough. It's simple, and it works."
Read more:
Antibacterial Soap Vs. Regular Hand Soap: Which Is Better? Understanding Triclosan
Ask An Expert: Are Antibacterial Soaps Actually Bad For Me?
Published by Medicaldaily.com