Why Joint Pain Doesn't Have to be a Life Sentence
* This is a contributed article and this content does not necessarily represent the views of Medical Daily.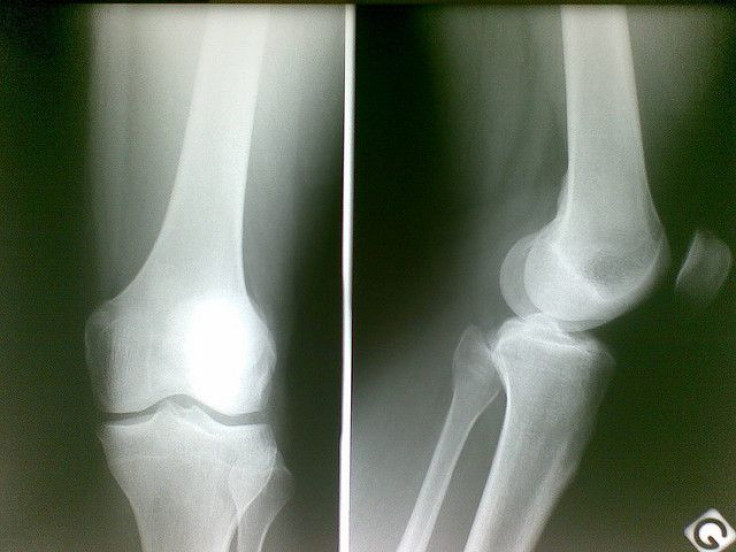 If you suffer from joint discomfort, you're not alone. Millions of Americans develop various types of arthritis and other joint related maladies that impact their ability to live the active life they want.
These maladies can strike in any of our joints: Hands, knees, shoulders, or back. Ironically, one of the best things you can do for this joint discomfort is to keep your joints active. Unfortunately, this is not easy to do when you're not comfortable.
So, are millions of people destined to live with joint discomfort and limited mobility for the rest of their lives?
Fortunately, the answer is no. That's because joint health is one area where non-prescription supplements can have an enormous impact. And, one new supplement in particular is making huge news.
Most people have heard of Glucosamine, a sulfate that's an essential component of cartilage production and joint function. A variety of studies have proven how Glucosamine can comfort and relieve joints.
Glucosamine supplements have been around for years; however, researchers have started formulating powerful new compounds that combine Glucosamine and other natural ingredients, to relieve joints, increase flexibility, and in some cases, protect the joints themselves.
One of the most impressive of these new compounds is called Instaflex. Developed by a team of Cambridge, Mass. researchers, Instaflex also incorporates another powerful organic compound called Methylsulfonylmethane (MSM). It has a long scary name, but it's actually very beneficial for joints, and has been proven to provide a significant reduction in discomfort, in addition to an increase in movement to people suffering from everyday joint issues.
Instaflex is the first and only product to combine all eight proven joint ingredients into a single, once-a-day dosage that can help comfort your joints, improve mobility, and support healthy joints. It's safe and easy to take every day.
Users have reported experiencing quick reductions in joint discomfort. And, after continued use, have reported a reduction in joint issues, restored mobility and flexibility, and the ability to start doing the activities that make their lives more complete again.
In fact, the product is so effective that former NFL Quarterback Doug Flutie and US Olympic Women's Soccer star Carla Overbeck both swear by it. And, when it comes to joint health, they've both had their fair share of problems.
How to try it yourself for free
Instaflex is so confident that joint sufferers will quickly experience improvements in their level of discomfort and increased mobility, that they're actually giving away samples online (just pay s&h).
So, if you were imagining a life of immobility and constant joint discomfort, it's time to think again!
Click here to learn more about Instaflex or try it now yourself.
Sponsored content