Why Marijuana Edibles May Raise Health Concerns: Cannabis Candies Take Longer To Absorb, Could Increase Anxiety Attacks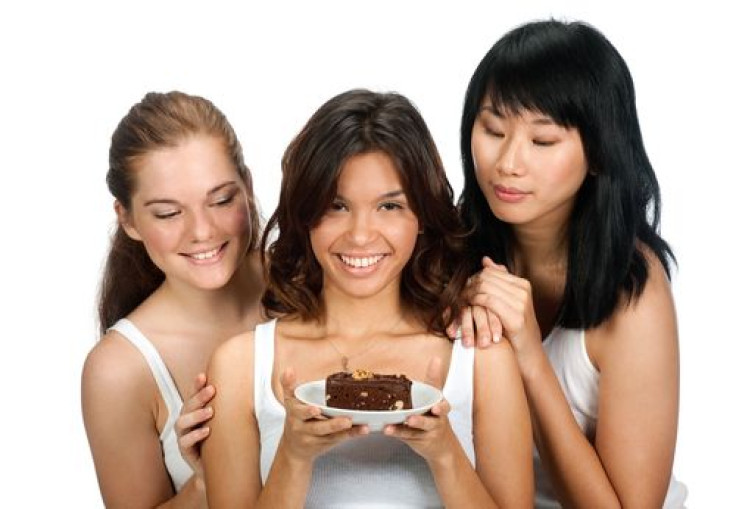 Pot brownies have now become a thing of the past, at least in Colorado. Since the state's legalization of marijuana on Jan. 1, the cannabis industry has been booming in sales. As an assortment of marijuana edibles from sodas, candies, and even tetrahydrocannabinol (THC)-laced beef jerky have gone flying off the shelves in the Rocky Mountains, the state begins to face a new challenge: food safety regulations.
"We are under a microscope," said Christie Lunsford, marketing and education director for Dixie Elixirs, a THC-laden foods manufacturer, to NPR. "Even my competitors, who are food novices, they really care about providing for the consumer and making sure they're safe." The problem lies in that marijuana is still illegal under federal law, which means the existing food safety system cannot ensure consumers THC-infused foods are for consumption.
Colorado cannot rely on the Centers for Disease Control and Prevention, or the Food and Drug Administration, which are federal agencies that investigate and approve food products. In addition, the Colorado Department of Public Health has not been involved in regulation because part of their budget is federally funded. Therefore, this puts the Marijuana Enforcement Division of the Department of Revenue to oversee regulation of the cannabis industry.
The state has started to take some initiatives in ensuring public safety. Regulators have comprised a tracking system that closely monitors marijuana plants from seed to sale, an essential to trace back marijuana edibles that may have caused an outbreak. Businesses, like CannLabs, are in high demand to determine if marijuana products are safe to smoke or eat. Soon, new state rules will require businesses to test their pot goods in these labels, enforcing testing for mold, foodborne pathogens, and potency.
Paul Doering, professor of pharmacy practice and co-director of the Drug Information and Pharmacy Resource Center at the University of Florida, believes potency regulation is one of the main issues to address because dosages can be inconsistent due to the variety of products with variable compositions. "My first concern is not about health risks, but that is all dosage forms in elixirs, cookies, candies, and soda pop can't possibly be stable in all different deliveries of the drug," Doering told ABC News.
Marijuana contains 500 different chemicals, 66 of which are cannabinoids and have an intoxicating effect, especially in foods. To make marijuana edibles, bakers extract THC from cannabis plants by stirring it up into an oil and adding that oil in their sweets. When consumed, a good portion of the drug is destroyed in the stomach or will first pass through the liver, Doering said. Users will also experience a slower and longer absorption rate with only four to 20 percent of THC entering the bloodstream rather than the lungs. The danger may lie in users opting to eat more marijuana edibles in one sitting to achieve the familiar desired high found in smoking pot.
Although Denver Public Health reports there have not been any recorded cases of overdose death from marijuana, use of the drug can cause accidents and medical problems that lead to death. Anxiety attacks are fairly common among marijuana users. The National Institute on Drug Abuse says while cannabis is often used to calm the mind and the body, it can lead to panic and anxiety attacks. Marijuana can cause anxiety on its own and also make anxiety worse for patients with the disorder. It can raise heart rate by 20 to 100 percent shortly after smoking, lasting up to three hours. An increased heart rate may also be accompanied by poor coordination, difficulty breathing, lightheadedness, and depersonalization.
Colorado's food safety regulations may set a precedent in the future for other states who want to make marijuana either recreational, medicinal, or both.
Published by Medicaldaily.com