Why Men Who Take Viagra Increase Their Skin Cancer Risk By 21%: The Little-Known Link Between Money And Sex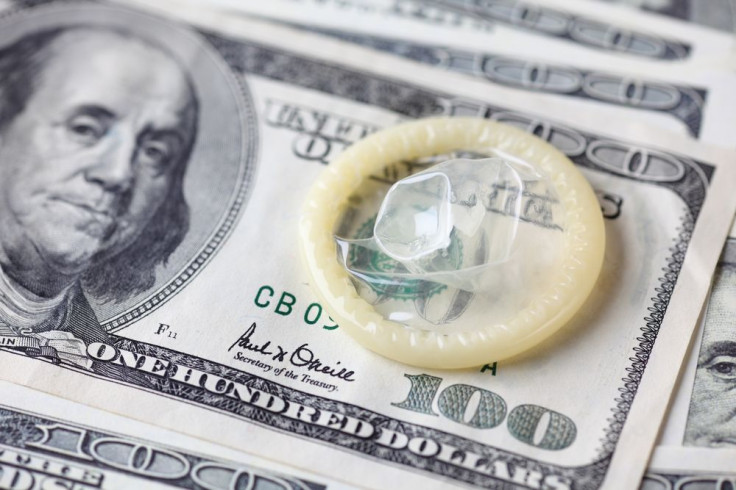 A recent study has suggested that Viagra itself does not directly cause melanoma, but rather men who are prescribed the drug are more likely to have high skin cancer risk lifestyles. The finding raises an interesting idea and suggests that our sex lives and spending habits may be intrinsically linked.
The study, which is currently published in the Journal of the American Medical Association, is the product of an analysis of more than 20,000 male medical records. Among these men, 4,065 were found to have malignant melanoma between 2006 and 2012, and of these 435 had taken a drug to treat erectile dysfunction (ED). The data showed that taking an ED drug raised men's risk of developing melanoma by 21 percent, but more importantly, the team found that the statistical risk of developing malignant melanoma did not increase with men who took more drugs for a longer period of time. As explained in the press release, this "dose relationship" between drug use and disease prevalence would be expected if the drugs were the direct cause of the cancer.
Based on this data, the team theorized that the likely source of the measurable increase in malignant melanoma risk among users of ED drugs was not the medication but rather socioeconomic and lifestyle factors.
The researchers also suggested that, although men should still be screened for melanoma risk, based on their finding, erectile dysfunction drugs no longer need to be added to the list of screening criteria. This is not to say that ED medication does not come with any risks; it is still associated with a high risk of a drop in blood pressure if taken with nitrate medication.
"When used appropriately, erectile dysfunction medications are very effective and improve the quality of life for many men, so men should know it is doubtful that taking these medications puts them at greater risk of getting skin cancer," explained lead study investigator Dr. Stacy Loeb, as reported in the press release.
It turned out to be that the drug's cost rather than its ingredients shed the most light on the cause of the increased melanoma risk. Viagra and its competitors aren't cheap. The drug isn't covered by health insurance plans and can cost up to $50 a pill, Forbes reported. Loeb and her team pointed out a salient similarity among ED drug users: Many had higher education levels and more disposable income, making them more likely to afford the luxury drug. Being able to afford a luxury drug meant these men were also more likely to be able to afford other luxuries, such as sunny destination vacations.
To prove this hunch, the team also analyzed the association between ED drugs and risk of another type of skin cancer, basal cell carcinoma.
"If it's just behavioral, meaning it's the same men who are taking sunny vacations and getting skin cancer, we expected to see the basal cell skin cancer, too," she explained, as reported by Forbes. As predicted, the same pattern was repeated, adding further evidence to the link between ED drugs and sunny getaways.
Interestingly, it may be that taking more Viagra may actually help you better afford to continue buying more of the little blue pill. Research has shown that individuals who have more sex statistically earn more money, regardless of their education level.
Nick Drydakis, a fellow at the Institute for the Study of Labor studied 7,500 Greek households for a year, monitoring how many times per week they had sex, whether they were employed, how much money they made, and how many hours per week they worked. From his analysis, Drydakis concluded that people who had sex four times or more a week earned higher wages than their less sexually active colleagues. The reason for this seems to be that a happy worker was indeed a successful worker. Now, unfortunately, simply having more sex won't lead to happiness, but it's rather a result of being happy.
Source: Loeb S, Folkvaijon Y, Lambe M, et al. Use of Phosphodiesterase Type 5 Inhibitors for Erectile Dysfunction and Risk of Malignant Melanoma. JAMA. 2015.
Published by Medicaldaily.com