Why Is Physio Flex Pro the Best Joint Supplement of 2022?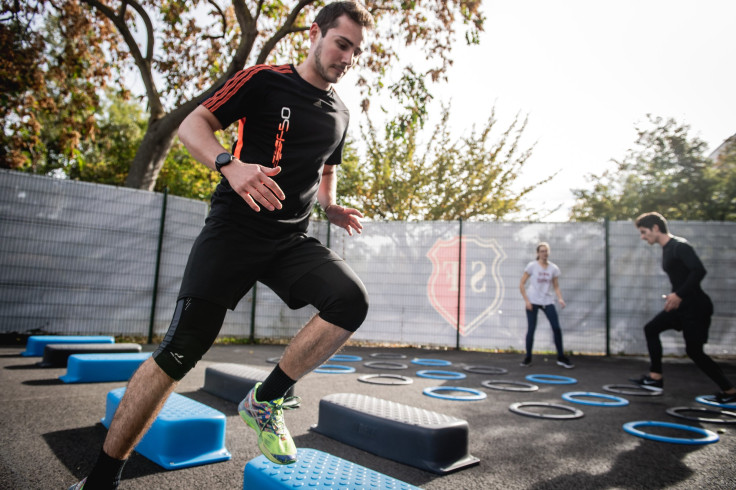 "I'll never forget the morning when I stepped out of bed onto stiff legs, only to have agonizing pain shoot through my right knee. Not only was my planned 10km run hanging in the balance, I thought this was the end of my mobility."
Joint pain is experienced by millions of people worldwide. This harrowing account of joint pain came from Eddie B., the founder of Physio Flex Pro, a certified fitness instructor with an active lifestyle. The fear of losing the ability to move easily and live a pain-free life motivated him to research and formulate Physio Flex Pro, a proprietary joint supplement now rated as Best Joint Supplement 2022.
Joint Pain Affects 25% of Americans
Joint pain is a common problem. The majority of people will experience joint pain at some point in their lives. Joint pain can be caused by a variety of factors, including osteoarthritis, rheumatoid arthritis, injuries to the joint from falls or accidents, an infection in the joint due to diseases such as gout, or genetic issues. The impact of joint pain can range from a mild ache to chronic pain and a serious loss of mobility.
Osteoarthritis is one of the most common causes of joint pain. It is a degenerative disease that damages the cartilage (cushioning tissue) covering the ends of the bones in a joint. The most common symptoms of osteoarthritis are pain, swelling, and stiffness of the joint. Sometimes, other complications can occur in people with this condition such as infections of the joint or bone loss around the joint.
According to the Centers for Disease Control and Prevention (CDC), one in four adults in the United States suffers from severe joint pain associated with arthritis. Individuals who have arthritis as well as other chronic conditions such as heart disease and diabetes as more likely to experience severe joint pain than those with only arthritis. Due to its debilitating pain and limitations to mobility, arthritis can lead to adverse mental health effects.
There are several different guidelines for managing and preventing joint pain. Some methods include taking over-the-counter medications such as ibuprofen or nonsteroidal anti-inflammatory drugs (NSAIDs). However, many people prefer not to rely on synthetic medication. Gentle exercise, physical therapy, cognitive behavioral therapy, natural supplements, and weight loss are some alternative methods of managing joint pain.
What is the Winning Formula of Physio Flex Pro?
When Eddie B. searched for solutions to his joint pain, he realized that existing joint products were not meeting the demands of the public. Many supplements only focused on one aspect of joint care while others were not strong enough to produce effective results. Hence, he gathered a team of medical professionals and athletes to formulate Physio Flex Pro. Here are the features of the supplement that contributed to its award-winning status.
Made to USA Standards
Supplements with questionable components can harm your health. Unlike many other products on the shelves, Physio Flex Pro only utilizes lab-tested A-1 grade ingredients. This means that each compound is painstakingly extracted from its natural source to ensure the highest purity and efficacy. Physio Flex Pro is produced in the USA in FDA-registered and cGMP-approved facilities that meet rigorous sanitation and safety standards.
Multi-Faceted Approach
Most joint supplements only address one aspect of the joint pain problem. Physio Flex Pro, on the other hand, takes a multi-faceted approach to reducing joint pain. By combining a range of compounds with proven benefits, Physio Flex Pro eases inflammation, reduces swelling, and shields joints. Thus, it significantly alleviates pain and discomfort.
The supplement features a strong dose of glucosamine, an amino acid that has been found effective in reducing osteoarthritis symptoms. This is complemented with chondroitin and methylsulfonylmethane (MSM), natural compounds that reduce inflammation and swelling in the joints.
In addition, curcumin and ginger extract act to further reduce inflammation and protect joints. Bromelain and selenium are also anti-inflammatory with the added advantage of boosting cartilage and increasing the production of synovial fluid (liquid in the joints that reduce friction).
All Natural Ingredients
Some supplement manufacturers try to cut corners by using cheap synthetic or lab-created components. Physio Flex Pro only uses the purest ingredients extracted from natural sources. There are no genetically-modified organisms (GMOs), additives, or fillers. This ensures that customers only consume elements that are healthy and beneficial for their bodies. Furthermore, bioperine is included in the formula to increase the bioavailability and absorption of nutrients.
Recommended by Experts
Physio Flex Pro was created with the help of medical professionals and continues to be endorsed by healthcare experts including renowned physiotherapist Dr. Kavita of Safe Hands Physical Therapy. It is also trusted by Olympic athletes from Team USA and recommended by a range of happy customers from yoga practitioners to osteoarthritis patients.
If you suffer from joint pain, why waste your time and money on remedies that do not deliver the desired results? Visit the Physio Flex Pro website to find out more about this award-winning joint supplement. It may help you to reclaim your mobility and live a pain-free and active lifestyle once more.