Why Summer Flings Are Good For Your Health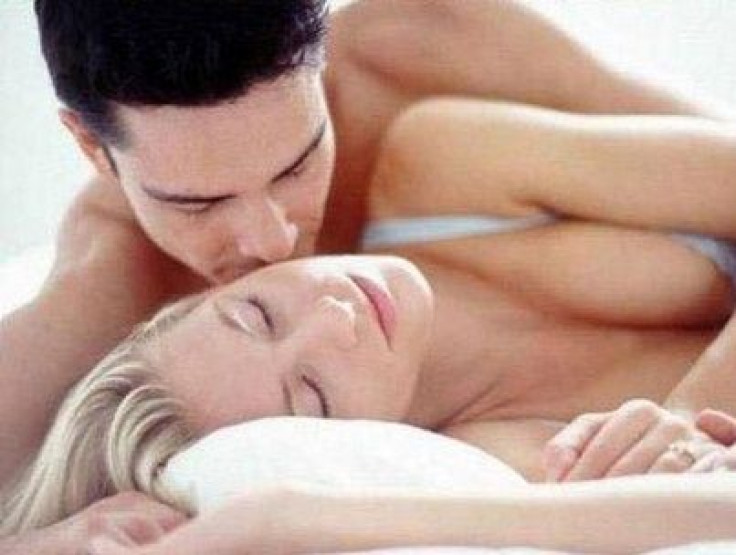 Maybe it's all that heat, or maybe we really are looking more luminous and radiant from our sun-kissed summer sheen. Less clothes, more skin. Romance is in the air.
Of course, wading through the rules of summer romance can be scarier than diving into the deep end of a pool. What are the risks? The protocol? Is it worth it? First off, if you're uncomfortable with entering into something casual and short-lived, you may need to question whether a summer fling is right for you. If your answer is yes, read on to find out what you can learn from a summer fling.
1. How to Communicate
A summer romance can teach two people how to truly talk to each other. How do you and your summer romance partner feel as summer draws to a close? Do both of you wish to continue the relationship and take it to the next level? Or was this solely a fleeting romance, confined to hot and hazy days?
Communication is the most important thing in creating and maintaining a healthy relationship. Remember that this includes listening to each other's wants and needs, not dominating the conversation and only expressing your own.
If it turns out that this was only a summer fling, appreciate the ephemeral excitement. After all, that's what makes a fling a fling. If you're uncomfortable with being in a casual, short-lived relationship, you need to be clear up front — especially before anything starts. Don't convince yourself, or anyone else, that you are completely comfortable if you have any misgivings.
2. How to Explore
Summer flings are stress-free, short-term adventures. They're not long-term, picking out duvets and kitchen tiles types of relationships (not that they can't evolve into more meaningful relationships). But the point of a summer fling is to have fun and seek some adventure.
Now's the opportunity to explore and change things up. Engage in activities with your summer partner (outside the bedroom). Take day trips, lounging at the beach, sailing, picnicking in the park, or checking out museums and galleries. Seek out fun, casual activities that keep your fling from being only nocturnal.
3. How to Prepare
A summer fling can prepare you for a more long-term relationship. It's a chance to discover what you do and don't want in a partner. A summer romance is the ideal time to experiment with someone who falls outside your realm of boyfriend/girlfriend-worthy material. Instead of sticking to hard-and-fast rules, toss these out the window, and be open-minded. A fling frees you up to consider partners you'd otherwise overlook. Too tall? Too short? Too artsy? Too old? Too young? If you open your mind — and your eyes — to people who fall outside your "norm," you might be surprised at the opportunities that arise.
4. How to Make Memories
No question, you will be creating memories during a summer fling. Of course, whether they're good or bad memories will depend on your situation. But if you enter a summer fling for what it is — brief, spontaneous, uncomplicated fun — chances are you won't come away from the romance with bad memories.
Since summer flings generally invite spur-of-the-moment, spontaneous activities, you might find yourself doing things you would never have otherwise considered, while having a really great time. There's nothing like a summer lover to encourage you to step out of your comfort zone and amp up the fun.
5. How to Smell A Soul Mate
There's more than one way to communicate, and if being vocal isn't your strong point, you may be sending silent messages to that potential summer (or lifelong) mate.
Get this: a woman can subconsciously smell whether or not a man is into her, according to research.
For years, scientists have studied the effects of pheromones, originally examining insects before moving onto more complex, less predictable mammals. Whether or not humans possess the subconscious ability to use chemical signals to communicate sexual interest has long been the topic of debate.
While research is ongoing, one study suggests that women's brains respond to men, depending on which type of male sweat they sniff.
Led by Denise Chen, a psychologist at Rice University in Houston, the research team created an experiment to compare how women respond to different forms of male sweat — for example, everyday sweat versus sweat produced when a man is turned on.
Results found that sexual sweat activated the areas of the brain that are generally involved in smell, social response, and emotion. So, it turns out your sexual intentions may be much clearer than you knew.
Sources:
Chen D, Wen Z. Encoding Human Sexual Chemosensory Cues in the Orbitofrontal and Fusiform Cortices. The Journal of Neuroscience. 2008.
Pines M. A Secret Sense in the Human Nose: Pheromones and Mammals. Howard Hughes Medical Institute. 2013.
Published by Medicaldaily.com