Wigs And Hair Loss: Actress Countess Vaughn Discusses Skin Discoloration She Experienced Due To Wig Abuse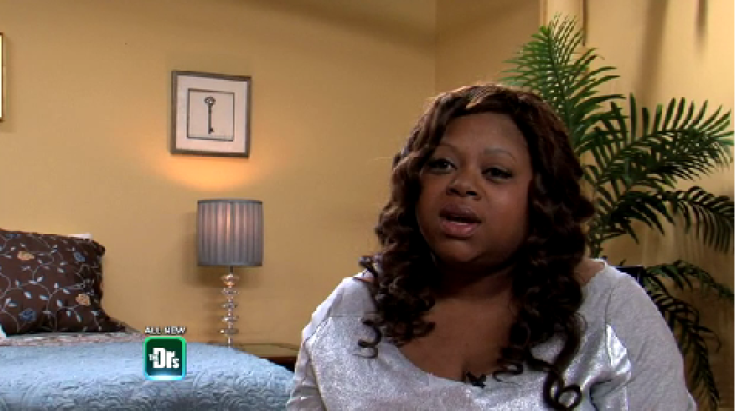 Lace front wigs are a popular beauty accessory worn by many Hollywood actresses and Billboard chart artists. However, overuse of this widely used hair piece can cause very unpleasant side effects. Actress Countess Vaughn recently spoke of her nightmare concerning lace front wigs on CBS's The Doctors. During the program, she warned of the dangers of lace front wigs overuse and explained some of her own experiences with wig abuse.
Lace front wigs are usually attached to the hairline with the help of an adhesive glue or tape. After about five years of constant use, Vaughn noticed puss dripping from her hairline. "The red flag was the oozing from my ears, from my forehead … the whole nape around my head. The puss. It had a horrible smell. It was painful," Vaughn explained in her interview posted on Necole Bitchie.com. However, Vaughn still continued to use the wig even as she experienced further symptoms, such as baldness and discoloration around her hairline.
Now, lace front wig free, the actress explained how the situation made her feel. "Because of the hair situation, I was embarrassed. It was just, you have to be at home and be bald," Vaughn explained, breaking into tears before adding, "I just wanted to look natural."
Alopecia, or hair loss is a common medical ailment. It can be caused due to pressure from something, usually an operation cap or a pillow case, resting on the scalp for a prolonged period of time. In Vaughn's case the pressure from by the wig and the irritation from its adhesives caused a permanent hair loss.
Today Vaughn is urging others not to make the same mistake that she did. "Gotta love yourself before anybody else will," the actress advised.
Source. Thomas P. Gormley and Martin D. Sokoll. Permanent Alopecia Caused From Pressure of A Head Strap. JAMA. 1967.
Published by Medicaldaily.com