Wii Games May Improve Your Grandparents' Balance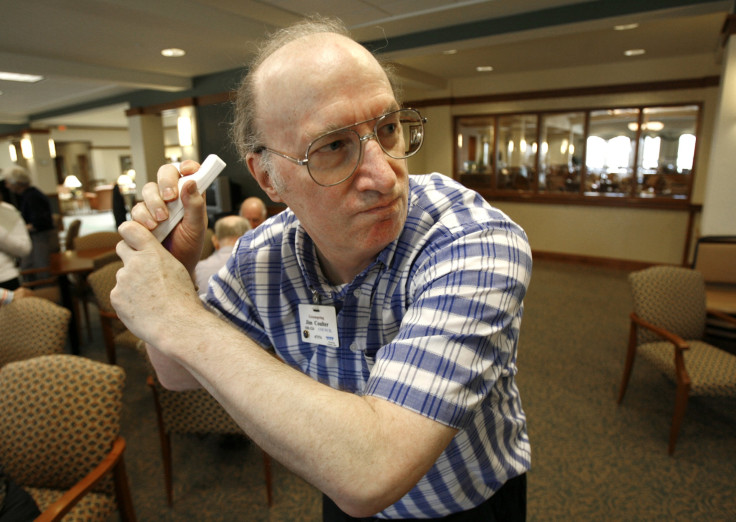 Video game systems such as the Nintendo Wii have been proven to be a moderate to vigorous form of exercise. Researchers have stated it may actually burn enough calories to qualify as a healthy way to exercise. A new study now suggests it may also improve balance in older people and help them avoid falls.
The study, which was led by Professor Cathy Craig, Queen's University Belfast and researchers from Trinity College Dublin, found that when older people played specially developed video games using the Nintendo Wii balance board their balance improved.
"Improving balance and gait can play an important role in helping older people avoid falls and injury as well as improving their mobility confidence. The games designed in this project to build better balance were formulated with older people in mind. Older people who played the games enjoyed an improvement in both static and dynamic balance. This approach proved to be a fun way of achieving these benefits in a novel, stimulating and cost-effective manner," Professor Craig said.
The study tested participants in Dublin and Belfast. Researchers observed participants who used the Nintendo Wii and compared them to individuals who did not participate in the Wii games. The individuals who used the Nintendo Wii experienced a significant improvement in balance control.
According to Professor Bob Stout, Co-Chair of Centre for Ageing Research and Development in Ireland (CARDI), this study emphasizes an engaging way to help older people improve their mobility and balance, as well as improving overall health.
Each year one in three older adults aged 65 and older experience fall-related injuries, such as hip fractures and head injuries. Many of these injuries can increase an individual's risk of early death. It also is the leading cause of death in individuals aged 65 or older, according to the Centers for Disease Control and Prevention.
Published by Medicaldaily.com