Wild Blueberries' Health Benefits: 2 Cups A Day Lowers Risk Of Metabolic Syndrome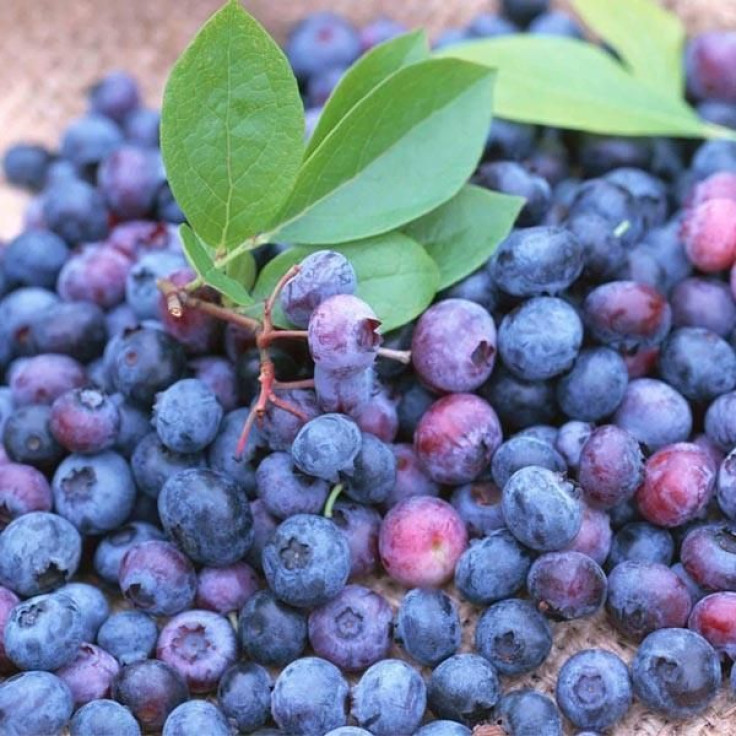 Antioxidant and anti-inflammatory compounds in wild blueberries can prevent the onset of various diseases linked to metabolic syndrome, including cancer, heart disease, diabetes, and Alzhemier's disease. A research team from the University of Maine set out to determine the health benefits associated with regular long-term wild blueberry consumption.
According to the American Heart Association, metabolic syndrome includes metabolic risk factors that, when experienced together, can predict future cardiovascular issues. For someone to be diagnosed with metabolic syndrome, he or she must develop three of the following health concerns: abdominal obesity, diastolic blood pressure, fasting glucose, glucose intolerance, low HDL cholesterol, insulin resistance, systolic blood pressure, or high triglyceride levels.
"The metabolic syndrome (MetS) is a group of risk factors characterized by obesity, hypertension, inflammation, dyslipidemia, glucose intolerance and insulin resistance, and endothelial dysfunction," explained Dr. Klimis-Zacas, co-author of the study and a professor of clinical nutrition at the University of Maine. "MetS affects an estimated 37% of adults in the US."
Dr. Klimis-Zacas and her colleagues from the university tracked obese Zucker rats that were fed two cups of wild blueberries a day for eight weeks. Rats that consumed the daily human equivalent of wild blueberries were able to regulate and improve the balance between relaxing and constricting factors in the vascular wall, improving blood flow and blood pressure regulation.
"Our recent findings reported elsewhere, documented that wild blueberries reduce chronic inflammation and improve the abnormal lipid profile and gene expression associated with the MetS," Dr. Klimis-Zacas added. "By normalizing oxidative, inflammatory response and endothelial function, regular long-term wild blueberry diets may also help improve pathologies associated with the MetS."
A similar study conducted by researchers from the Linus Pauling Institute at Oregon State University analyzed the effect that red grapes and blueberries had on the human immune system. In particular, the research team was interested in stilbenoids known as resveratrol and pterostilbene that fight fungal pathogens in plants, but may also benefit our immune system when combined with vitamin D.
"Out of a study of hundreds of compounds, just these two popped right out," said Adrian Gombart, lead author of the study and associate professor at Oregon State University College of Science. "Their synergy with vitamin D to increase CAMP gene expression was significant and intriguing. It's a pretty interesting interaction."
Source: Vendrame S, Kristo A, Schuschke D, Klimis-Zacas D. Wild blueberry consumption affects aortic vascular function in the obese Zucker rat. Applied Physiology, Nutrition, and Metabolism. 2013.
Published by Medicaldaily.com