Will E-Cigarettes Be Banned In New York City? Mayor Bloomberg Watching NYC's Health, Again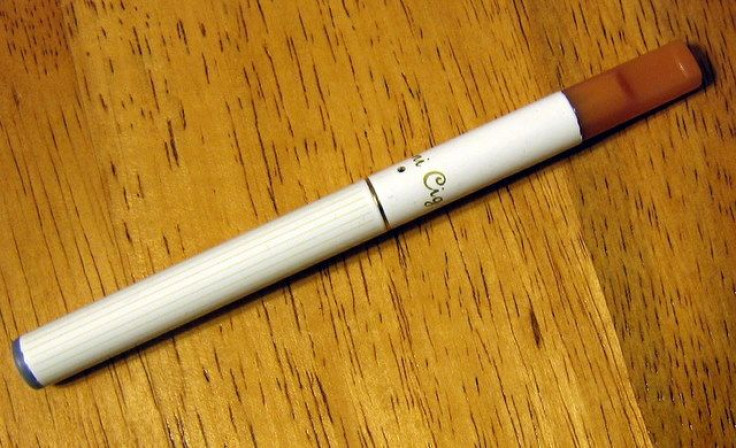 The Gothamist reported today that a leaked draft of three tobacco-related bills making their way through City Council reveals that New York City's Health Department in concert with Mayor Bloomberg are attempting to banish e-cigarettes, also known as electronic cigarettes or e-cigs. By classifying e-cigarettes as a tobacco product, they will effectively be subject to some of the same laws as well as additional regulations.
First introduced into the U.S. market in 2007, Discovery reports, an e-cigarette transforms nicotine, flavors, and other chemicals into a vapor that is then inhaled by a user. The Food and Drug Administration (FDA), which regulates but has not officially approved the product, notes that it has not yet fully studied the safety of e-cigarettes. Because of this, consumers have no way of knowing "how much nicotine or other potentially harmful chemicals are being inhaled during use," the FDA states. The FDA has banned some tobacco flavors, such as chocolate, because of their perceived appeal to children.
Health experts continue to question the possible side effects of inhaling nicotine vapor. Plus, many worry that e-cigs will become a gateway product, so to speak; similar in appearance to a regular cigarette, they may naturally lead young people to try other tobacco or inhaled products.
In the United States, different states have different laws regarding the product. Since 2011, California, Colorado, Minnesota, New Hampshire, New Jersey, and Utah have passed legislation that prohibits the sale of e-cigs to minors. And in New Jersey, they have been banned in any area where smoking is banned.
In New York, it is unclear when the leaked bills will be presented and when City Council will vote on the matter. The leaked draft contains language that would ban signs or displays of e-cigarettes and other smokeless tobacco in retail stores, and also bans the sale of 'flavored' e-cigarettes or e-liquid, excepting tobacco, menthol, mint, and wintergreen flavors, in all areas other than tobacco bars.
Published by Medicaldaily.com