Will Gilead Drugs to Prevent HIV Infection Get FDA Green Light?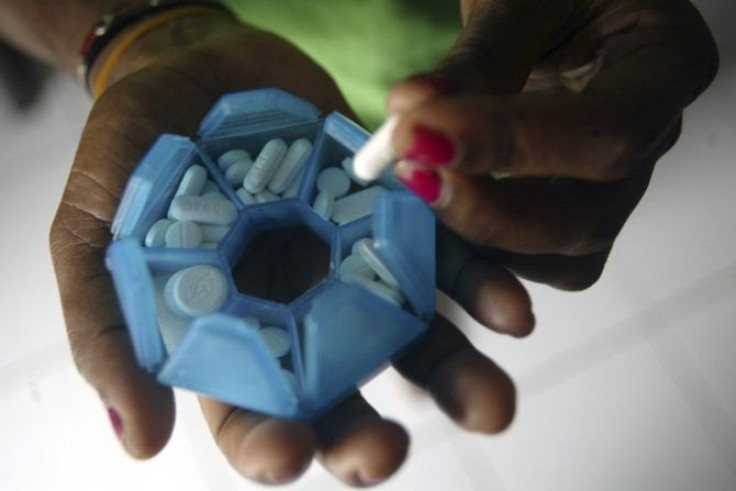 Federal regulators said that Gilead Sciences Inc.'s experimental HIV medicine, Quad pill, which combines four medicines into one pill, appears to be effective at controlling the virus infection, a U.S. Food and Drug Administration staff report said on Wednesday.
However the FDA said that Quad, a drug which combines experimental integrase inhibitor elvitegravir and boosting agent cobicistat with Gilead's double-drug Truvada, a pill consisting of the company's older HIV drugs Emtriva and Viread, could lead to kidney problems that need to be monitored.
The one-pill, once-daily Quad regimen is designed to provide more convenience to HIV patients, many who currently take multiple pills a day, and to have fewer side effects than current treatments.
The report will be evaluated on Friday by a panel of independent experts that the FDA whose recommendations are usually considered when the agency decides whether to approve certain drugs. The final approval of Quad is expected by August 27.
Gilead Sciences Inc.'s Truvada, which could become the first drug approved as a preventative treatment for HIV, is also in the FDA approval process. Federal regulators said on Tuesday that based on the results from clinical trials, the HIV-fight pill appeared to also help healthy people avoid contracting the virus that leads to AIDS.
However, experts warn that Truvada only works if it is taken every day, and the FDA will hold a meeting Thursday to determine whether the drug should be approved for people at a greater risk of being infected by HIV through sexual intercourse.
Taking Truvada pre-emptively could spare patients "infection with a serious and life-threatening illness that requires lifelong treatment," the FDA reviewers concluded.
Truvada, first announced two years ago, was hailed as a breakthrough in the three decade long campaign against the AIDS epidemic.
A three-year trial found that daily doses of Truvada cut the risk of HIV infection in healthy gay and bisexual men by 44 percent, when supplemented with condoms and counseling, and the drug reduced infection by up to 75 percent in heterosexual couples, in which one partner was HIV-infected but the other was not.
The health agency said people at risk for HIV "may be spared infection with a serious and life-threatening illness," if they use Truvada alonw with other HIV-prevention strategies, according to a FDA memo released on Tuesday.
However the agency did not explicitly say whether it thought Truvada should be approved as a prevention drug. FDA has asked the advisory panel on Thursday on whether the drug should be approved for use in gay or bisexual men and by heterosexual couples in relationships where one partner has HIV and the other does not.
While Truvada is already on the market to help treat HIV and some physicians already prescribe it as a preventative drug, the FDA approval would allow Gilead Sciences to formally market its drug for use.
Published by Medicaldaily.com