Will Miley Cyrus and Liam Hemsworth's Engagement Last?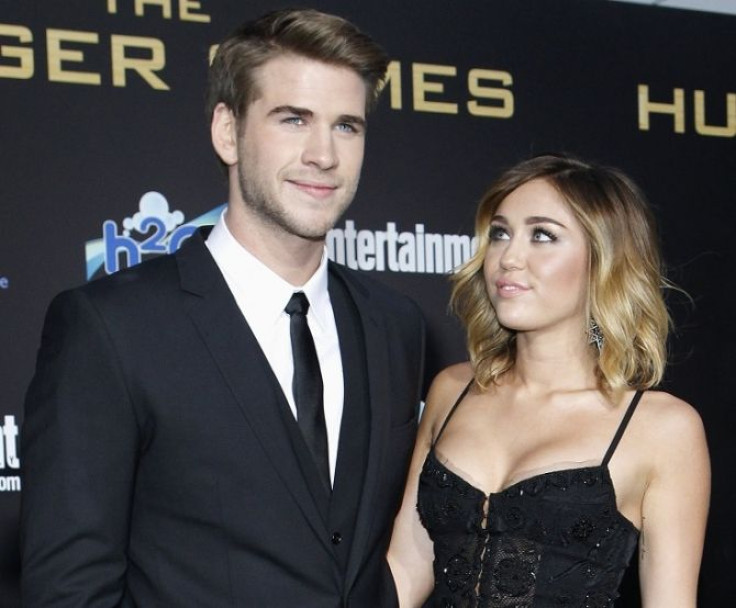 Teenage star Miley Cyrus has confirmed that she is indeed engaged to three-year boyfriend Hunger Games star, Liam Hemsworth.
The 19-year-old Disney starlet officially got engaged with her 22-year-old on-again-off-again boyfriend on May 31, after he presented her with a custom made 3.5 carat diamond ring.
"Thank you for all the love today. I'm happy to share this news with you all. I feel like all my dreams are coming true,'' Cyrus said, confirming the news, on Twitter. "I love you more today than yesterday but I love you less today than I will tomorrow.''
"I'm so happy to be engaged and look forward to a life of happiness with Liam," the young actress told US magazine.
But it seems like the real question is: How long will their young love last?
TMZ celebrity gossip site has already posted a front-page "Miley Cyrus Engaged" poll asking people to choose either "Good for her" or "Big mistake" with 66 percent so far spelling doom for the Cyrus-Hemsworth alliance.
General statistics also predict disaster for the freshly engaged couple.
The National Survey for Family Growth reported in March that women and men who get married before they turn 20 years of age have a significantly lower chance of reaching their 20th anniversary compared to those who wait until they are older.
While there are several factors that impact marriage longevity like education level, cohabitation and pregnancy, the general consensus is that those who tie the know after the age of 25 have considerably greater chance of staying married and having a longer marriage.
Research from the National Institute of Mental Health has also found that found that 60 percent of marriages of people between the ages of 20 and 25 end in divorce, twice the average across all over age groups.
Young couples also spend less time trying to mend their relationships before turning to divorce, according to the report.
Examples of a never ending list of past failed young Hollywood relationships also show that the odds are not in the young couple's favor.
Charlie's Angels actress Drew Barrymore, who married then 31-year-old Jeremy Thomas, when she was 19, like Cyrus is today, terminated her union the same year.
Home Alone child star Macaulay Culkin and Rachel Miner married each other at age 17 and divorced two years later.
Country singer LeAnn Rimes who married Dean Sheremet at age 19 also divorced, but after a longer period of seven years.
Working Girl star Melanie Griffith, who married actor Don Johnson at 18, divorced, remarried and divorced him again before finally ending their relationship after about seven years.
"Based on statistical information and what's known about the building of relationship, it's very hard to view this new engagement with optimism," said Dr. Toni Thomas Luskin, a human development specialist, psychologist and professor at Touro University Worldwide, according to E! Online. "Then again these people are not average."
The greatest stressor for a typical couple under the age of 25 is money, but for Cyrus and Hemsworth, time away from each, often imposed by the entertainment industry, would be the greatest cause for tension for the Hollywood pair, Luskin predicted.
Past studies also conducted by the NIMH found that a state of mental maturity is generally reached at age 25, and people younger than 25 generally base their decision off of instincts and emotions rather than objective reasoning.
"They may be lovely, wonderful people with two brains that haven't finished developing yet," Luskin said, according to E! Online.
"Their brain development is going to be very different in a few years than it is now. A 19 and 22-year-old are immature in the sense they still can't quite be as selfless as they recognize they will need to be a few years later. Would we choose the same life partner at age 19 or 22 as we would at age 30?""he added.
Even Cyrus and Hemsworth's three year relationship has had its ups and downs. After they met in the summer of 2009 on the set of "The Last Song" they broke up in August 2010, but reportedly reconciled a month later.
A few months later, the couple split again and reconciled in April 2011.
Sure, there is always a chance things may work out perfectly for the rising stars.
For instance actress Bo Derek from the original 10, married John Derek at 18 and remained his wife until he died, and child bride Courtney Stodden who got married in 2011 to Lost actor Doug Hutchison when she was just 16 years old is still married.
Published by Medicaldaily.com