Woman, 28, Confronts Her Alleged 'Rapist Teacher' On YouTube: 'I Have So Many Issues Because Of You' [VIDEO]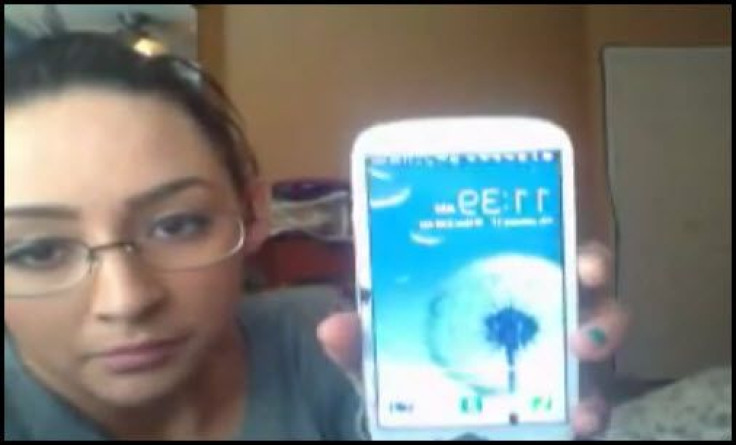 Brave doesn't begin to describe what a 28-year-old woman, who wishes to be called "Jamie X," did on YouTube last week. In a video that has received over one million views, Jamie confronted a teacher who allegedly sexually abused her when she was in middle school. The statute of limitations has run out on Jamie's case, but she felt like she needed to do something. Her former teacher, identified as Andrea Cardosa, recently became a high school assistant principal and other kids may have been at risk.
"The reason I wanted to do this was to expose who she really was and to protect other kids because she shouldn't be around anyone's kids," said Jamie in a press conference on Monday. "It took a lot for me to come forward but I kept thinking about my own kids and how I wouldn't want anything to happen to them. And it made me sad when I found out that she was teaching at this school, she shouldn't be here."
In the nearly 9-minute clip, Jamie calls the school where Cardosa works and asks to speak to her. Once connected, Jamie discusses the pain of the sexual abuse she endured as a student and Cardosa admits to the abuse saying, "I regret it every day." Jamie, seizing the moment to tell Cardosa of the effect her actions had on her, told her "I am completely messed up. I have so many issues because of you. How is having a sexual relationship with a 12-year-old student helping them?"
At age 28, Jamie isn't alone. Victims of child sexual abuse often experience its effects well into adulthood. According to the American Psychological Association, adults who were sexually abused as children are at higher risk of engaging in self-destructive behaviors, developing situation-specific anxiety disorders, and experiencing depression. Some child sexual abuse victims have serious problems in adult romantic and sexual relationships. Though more research needs to be done, the age of the child as well as the duration and frequency of the abuse seem to have some impact on how well child victims recover. In addition, children who are able to immediately confide in someone about the abuse seem to fair better than those who keep it a secret into adulthood.
Perhaps, by telling her story, Jamie will begin to heal from the abuse she endured as a child. Since posting the video, another accuser has come forward to say that Cardosa abused her as well, according to the NY Daily News. In addition, Cardosa resigned from her position as assistant principal. Police are still investigating the allegations.
Published by Medicaldaily.com