Woman, 42, Delivers Identical Quadruplets Without Fertility Treatment; Mom Had Expected Triplets [PHOTOS]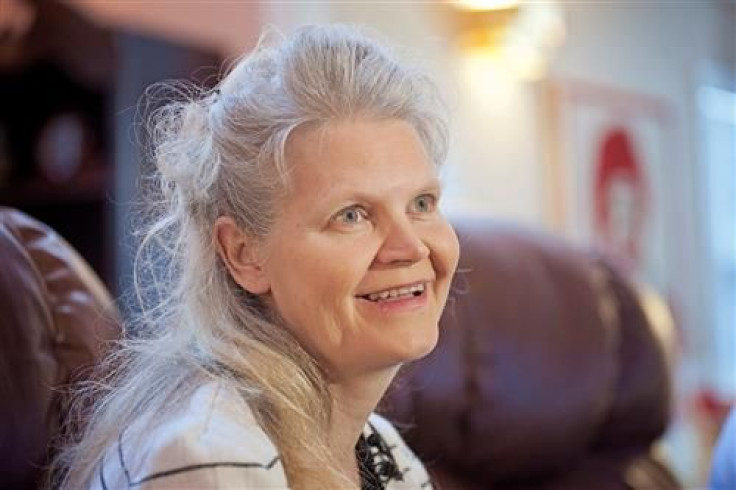 A 42-year-old mom from Lawrence County, Miss., did not plan on having another baby, let alone expect to get pregnant with identical triplets the day before her 42nd birthday in November 2013. Kimberley Fugate, her husband Craig, and Dr. James Bofill anticipated the arrival of three, but when the doctor looked at Fugate and said, "more feet," he announced there was a fourth girl on the way. The surprise sister, Kelsey, joined her identical sisters Kenleigh, Kristen, and Kaleigh at the University of Mississippi Medical Center's (UMC) neonatal intensive unit care (ICU) on Feb. 8.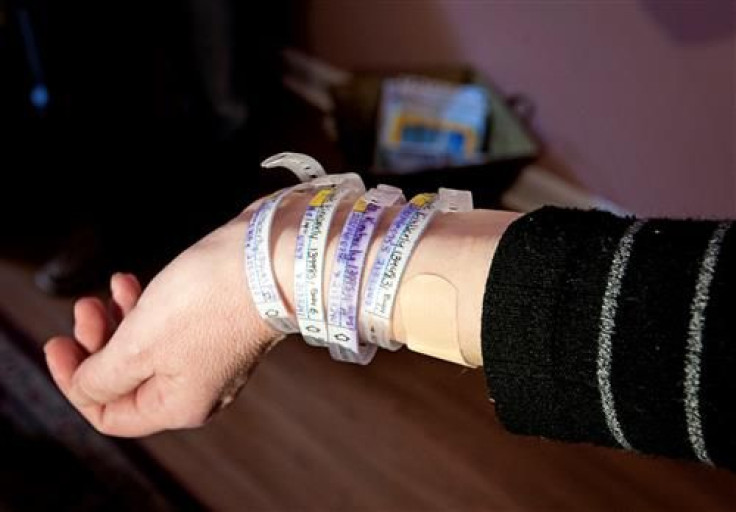 "We've seen quadruplets here before, but we've never seen identical quadruplets," Bofill told The Clarion Ledger. "That's what makes this case so unique and unusual." Bofill, aware of the odds of spontaneous quadruplets — one in 729,000 conceived without fertility — admitted he thought "she was kidding" when one of his colleagues told him the news. "I was very embarrassed, obviously." This was the first time in 27 years Bofill discovered an unexpected baby during the delivery.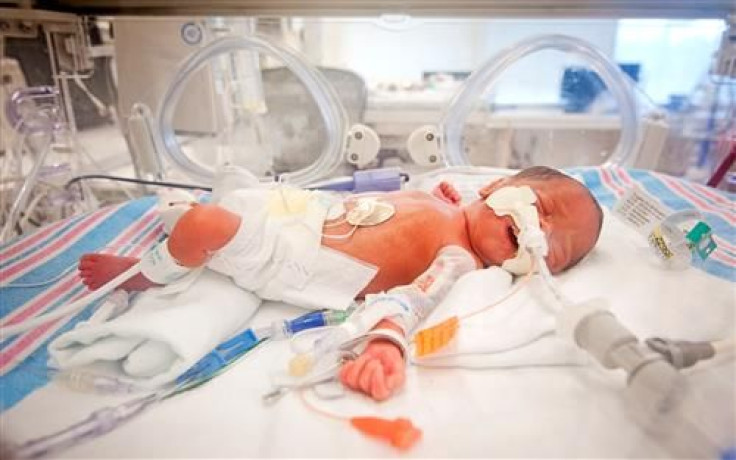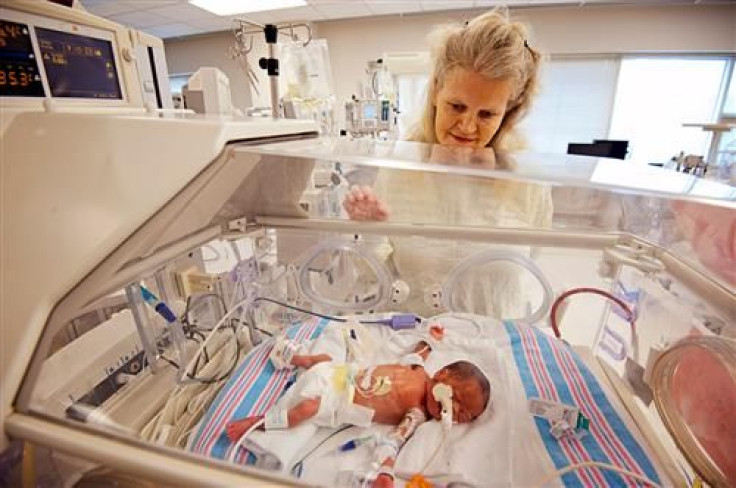 While it is still unknown as to what makes a single zygote separate into identical twins, triplets, or quadruplets, according to Womenshealth.gov, the single egg is fertilized by one single sperm which quickly and evenly divides into four separate zygotes. The formation of these rare set of identical quadruplets means that all four will share the same identical DNA, sex, characteristics, and features. Women pregnant with multiples, along with their newborns, are at risk for a series of health complications.
Most of the time, 60 percent of all twins and more than 90 percent of triplets are born prematurely — before 37 weeks — the average quad pregnancy lasts an average of 29 weeks. Fugate's four baby girls, identical quads, were born just shy of 13 weeks premature, each weighing the following, according to CNN:
Kenleigh Rosa was born at 7:55, weighing 2 lbs., 1 ounce.
Kristen Sue was born at 7:57 weighing 2 lbs., 4 oz.
Kayleigh Pearl was born at 7:58 weighing 2 lbs., 8 oz.
And Kelsey Roxanne was born a minute later, weighing 2 lbs., 6 oz.
While babies born under 5.5 lbs. are considered to have a low birth weight and often face difficulties breathing on their own, fighting infections, controlling body temperature, and putting on weight, UMMC reassured the girls are doing well in the neonatal ICU. Doctors are taking precautions with the girls because premature babies may have some organs, such as their lungs and brain, not fully developed. Also, their immune system may not be ready to ward off infection, and they may not be able to suck or swallow on their own.
The Fugate girls original due date was May 2. They are expected to stay in neonatal ICU until this day, according to UMMC hospital spokeswoman Jennifer Hospodor, CNN reported. "It is possible that some or all of the girls would be stronger enough to go home before that, or have to stay longer. It depends on how they develop over the next 12 weeks," she said.
Nothing of the 42-year-old mom's pregnancy was planned, but nonetheless, she considers it a "blessing" and is more than happy that her identical quadruplets are all healthy. Fugate has a 10-year-old daughter Katelyn, who will most likely babysit the bunch, later. Does the mother of five plan on having more children? "This. Is. It." she told The Clarion Ledger.
Published by Medicaldaily.com