Woman Caught Selling Heroin Out Of Her Hospital Bed; And Other Weird Stuff Happening In Hospitals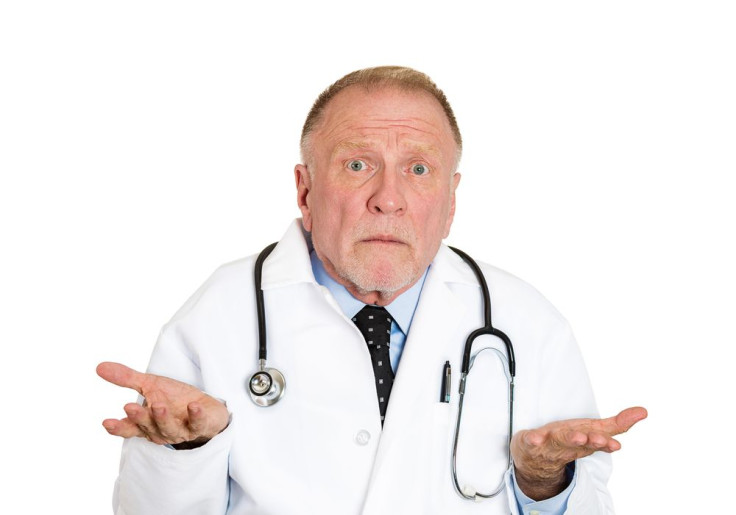 If you've ever seen the TV show Scrubs, then you're probably aware of all the weird, random things that happen in the fictional Sacred Heart hospital. It turns out the real-life hospitals might be even weirder. Because business never stops, even when laying in the intensive care unit, one Pennsylvania woman was charged on Tuesday for selling heroin from her hospital bed.
Lorrie Sullenberger, 38, was staying in the intensive care unit at Excela Westmoreland County hospital, when about a week ago, hospital staff noticed suspicious behavior among visitors who quickly went in and out. "What they noticed last week was an exorbitant amount of foot traffic happening to a patient's room," spokeswoman for the hospital, Jennifer Miele, told WTAE. She said that visitors weren't coming to stay a few hours, but instead "coming to stay two minutes." On top of that, many visitors didn't know her last name. Hospital staff "thought that was really odd, so they contacted security."
The police were also contacted, and they began surveilling the room. After amounting enough evidence to conclude she was selling drugs, an undercover officer went in and bought 30 bags of heroin. Her ruse was discovered, and a search turned up 380 bags of the opioid, which were hidden in her purse and various drawers in the room. In total, the bags of heroin were worth about $3,800 while Sullenberger also had about $1,420 in cash.
"Definitely is one of the more unique cases, to be selling narcotics out of an intensive care unit where obviously people are trying to get help," Greensburg Police Capt. Chad Zucco told WTAE. An investigation into how she first got the drugs into the hospital is still ongoing. Sullenberger was charged with two felony counts of possession and intent to deliver, and unlawful delivery of a controlled substance.
While it would be nice to say this wasn't the only weird incident to occur at a hospital, it wasn't. In February, a man living in Jupiter, Fla., just north of Miami, was charged with smoking marijuana — as if that's not illegal in Florida — in the maternal care unit of Martin Memorial Medical Center, where his girlfriend was admitted. In the same month, another man admitted to an emergency room in Fort Worth, Texas, ran out of the unit, jumped back into the ambulance he was delivered in, and drove away — authorities caught him a few blocks way. Then, perhaps most disturbingly, a 65-year-old Arizona woman was recently charged with attempted murder after hospital staff discovered that she was injecting fecal matter into her sick husband's IV while he lay in the intensive care unit.
Published by Medicaldaily.com