Woman Claims Gynecologist, John Black, Sprayed Drain Cleaner On Her Genitals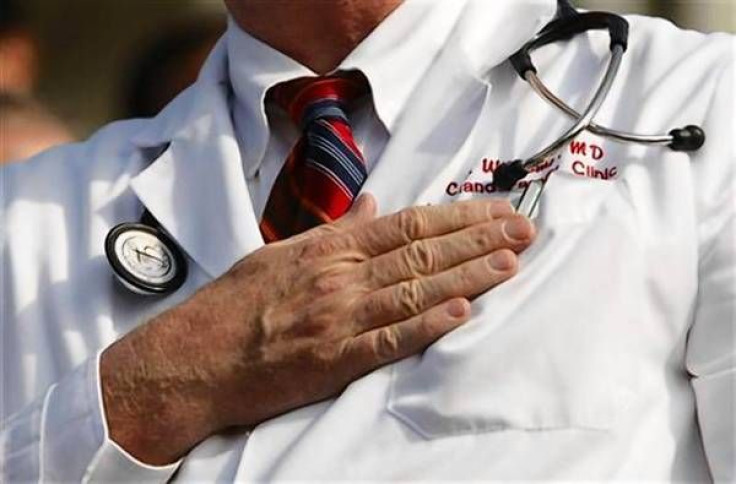 A woman from Ohio claims to experience irregular bleeding, and to have been left unable to have sex or go swimming, after her gynecologist allegedly sprayed her vagina with drainage cleaner. The woman, known simply as Laura, is now suing Dr. John Black from Paragon Health in Akron, Ohio, after a routine colposcopy turned into a horrifying experience that she won't soon forget.
According to the lawsuit, Dr. Black entered Laura's hospital room with a spray bottle that was marked "vinegar" and began splashing the contents along her vaginal cavity. Moments after the mysterious solution touched Laura's skin she began to experience a burning sensation that she described as painful.
Upon further investigation, the liquid that Dr. Black thought was a diluted vinegar solution was actually the toxic chemical potassium hydroxide. Also known as caustic potash, the compound is found in various household items including insect repellant, alkaline batteries, and drain cleaning fluid. Dr. Black told Laura the solution was at a harmless 7.5 pH level, however, laboratory testing determined it was a dangerous 12.
After tasting the harmful liquid on the tip of his tongue and realizing his mistake, Dr. Black attempted to clear the liquid from the area around her cervix. He started spraying her genital region with a saline solution and applied a numbing cream by hand. The mother-of-two's nightmare didn't end after she left the hospital. A representative from Paragon called Laura hours after leaving Dr. Black's care and instructed her to go to Akron General Hospital's emergency room where doctor's discovered a plastic bottle cap behind her cervix.
"I was the victim of a pretty horrific experience at my gynecologist exam," Laura, who could require a hysterectomy, told WKYC. "It was like an open cut with rubbing alcohol being poured into it."
Laura's husband, Paul, has been protesting outside of Paragon Health since the incident occurred, and wants everyone to know how the doctor's misstep has affected his family's life. "He puts an ungloved dirty finger inside her and rubs a numbing cream inside her. It's disgusting," Paul told WKYC. "He (the doctor) suspected what the chemical was, so he should have called poison control."
Published by Medicaldaily.com