Woman With MS Says Police Didn't Believe Her After She Was Gang Raped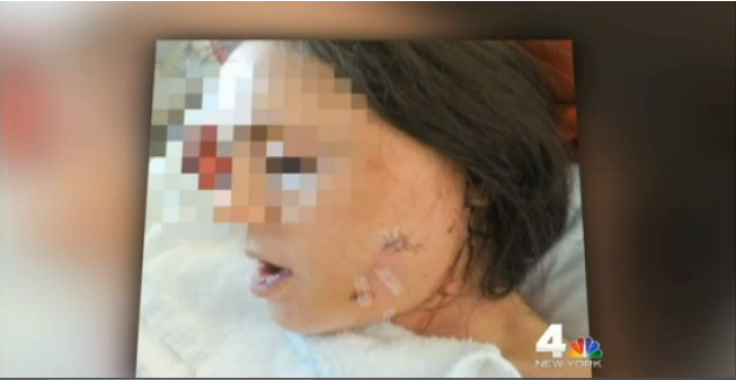 "We can't understand you. We don't want to get involved. Go away," a rape victim said through tears in an NBC4 New York interview. The woman who only gave her first name, Kris, was referring to the aftermath of her attack and the unwillingness of fellow passerbyers to help her. She suffers from multiple sclerosis and claims she was held captive and gang raped by two men after missing her bus stop. The alleged victim also claims police did not take her rape seriously.
On Dec. 5, 2013, the New Jersey woman was trying to find her way home after she accidently fell asleep on the bus and missed her stop. As she was walking down the street, she was knocked out by two strangers and taken to an abandoned house. She was then beaten and raped by the two men, who left her with a broken jaw.
After the rapists fled the home, she tried to find help on the street. To her misfortune, no one was willing to help her. "Then, I saw four people across the street and … they told me to go away," she said. Kris then stumbled into a restaurant, and the owner called 911. She was taken to Robert Wood Johnson Medical Center in Hamilton with bruises and other violent injuries. Kris was also given a rape examination. The hospital did not seem to take her claims seriously, though, as they quick discharged her with the advice to go seek an oral surgeon.
"This wasn't just a cut on her hand or a sprain of her ankle. She had five fractures of her face," Kris's mom said. "It's wrong. It's totally wrong. If it was their family member they would not have sent her home." Kris wasn't formally interviewed by police until Dec. 23, which was almost two weeks after her attack. The police questioned her about being a drug addict and prostitute, she told NBC4 New York.
The Trenton police responded by saying that they did not mistreat the family. They claimed that they wanted to wait until Kris was out of surgery on Jan. 9 to do an official interview. The police also claim that the family had repeatedly turned them away.
"You go to the police for help, you go to the hospital for help, you expect help from your fellow citizen some way, and she got no help all the way around. None," Kris's mother said. Kris has no prior record of drug use or prostitution, but she does have one shoplifting charge. Watch her testimony below:
Published by Medicaldaily.com