Woman Throws Fake Wedding To Have Last Dance With Father Dying Of Pancreatic Cancer [VIDEO]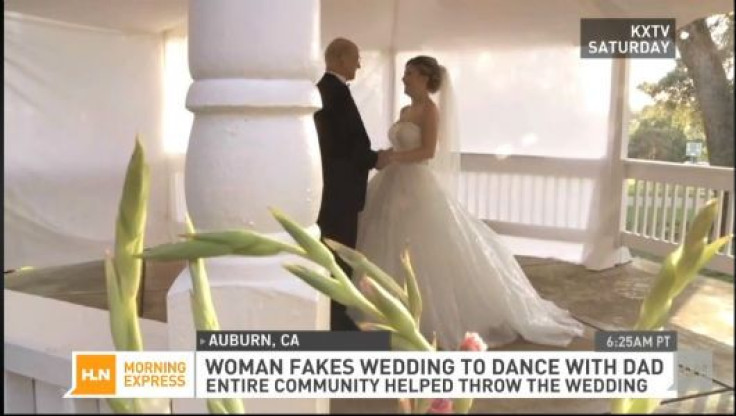 It's a moment that a father may picture from the moment his daughter is born: her wedding day. But for Rachel Wolf and her father Dr. James Wolf, who has terminal pancreatic cancer, time is running out.
Pancreatic cancer is one of the most lethal forms of cancer for two reasons, with one being a major contributor to the other. First, the disease often goes undetected during its early stage, due to having few symptoms. Second, this tendency toward late detection limits treatment options — 80 percent of patients initially present with advanced cancer that is unresectable, or cannot be surgically removed — while increasing the chances of having the cancer spread to other tissues (metastasis). Indeed, several cases only become apparent after tumors appear in other organs.
These factors contribute to low survival rate — five percent over five years — and makes pancreatic cancer the fourth-highest cancer killer among both men and women in the U.S.
In a touching example of community, the town of Auburn, Calif., where Rachel lives, rallied together to throw her a symbolic wedding ceremony, so she could have a last dance with her father.
Published by Medicaldaily.com