Womb Transplants Given The Green Light In The UK; 10 Women Set For The Trial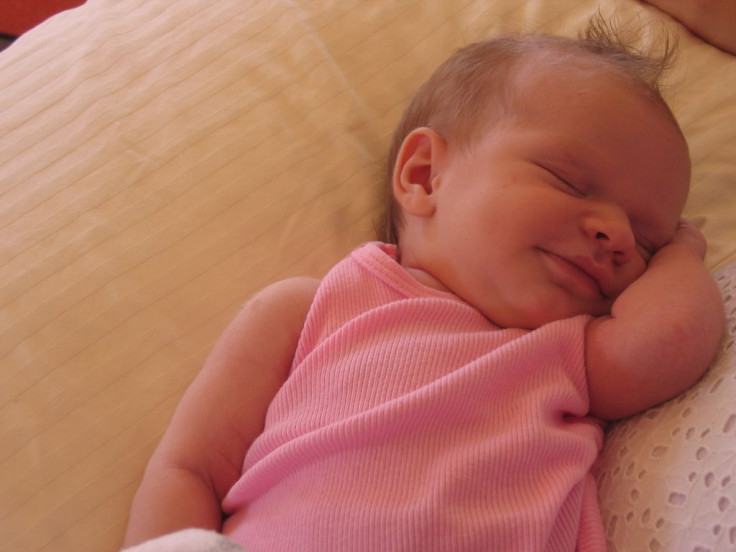 Womb transplants will soon be an option for qualifying mothers in the UK looking to carry their own child. In a clinical trial that begins next year, 10 prospective mothers have been chosen to undergo uterine transplants in hopes of later conceiving a child. The decision to start conducting these transplants follows a successful procedure that occurred in Sweden and resulted in motherhood for the woman who received the transplant.
According to the Guardian, womb transplants may provide an option for roughly 50,000 women in the UK born without a uterus, along with many other women who have undergone hysterectomies following a cancer diagnosis.
After receiving ethical approval from the Health Research Authority, a team of surgeons led by Dr. Richard Smith, the consultant gynecologist at Queen Charlotte's and Chelsea Hospital, reported that a baby born from a womb transplant could come into the world as soon as 2017 or 2018. But choosing candidates has not been easy; out of the many women who stepped forward, 100 qualified and only 10 were chosen.
Although the trial is still operating on a smaller scale, Smith, who has been working on this project for almost 20 years, is confident that the surgery will offer new options for women whose only other options up to this point were adoption or surrogacy.
"For many couples, childlessness is a disaster. Infertility is a difficult thing to treat for these women," Smith told the Guardian. "Surrogacy is an option but it does not answer the deep desire that women have to carry their own baby. For a woman to carry her own baby — that has to be a wonderful thing."
In order to qualify for the transplant, the team required women to be between the ages of 25 and 38, have functioning ovaries that contain their own egg; be involved in a long-term relationship; and be a healthy weight. In total, 300 women who contacted the Womb Transplant UK team met these qualifications.
Before the surgery takes place, surgeons freeze the embryos created from the woman's egg and her partner's sperm to later be implanted in the donor uterus. Then, the woman undergoes a six-hour operation to receive the uterus from a donor who has been declared legally braindead. Smith says that live donors are not a viable option for this surgery.
"Donor retrieval is a bigger operation than transplanting the uterus into the recipient," he said. "We don't want to subject a live donor to that operation."
Once the surgery is over, the woman is placed on immunosuppressant drugs to prevent her body from rejecting the donation. Once she's safe, the previously frozen embryo is implanted into the womb, hopefully resulting in pregnancy. Once the woman is impregnated and ready to give birth, the baby is delivered by Cesarean section so that there isn't any extra strain on the donor womb.
Six months after giving birth, the recipient has the option of getting pregnant once more. If she decides not to, the donor womb is removed so that the recipient can be taken off of immunosuppressants.
According to organ donor coordinators, an estimated five wombs should be available each year. But right now, the trial is pressed for cash; over $750,000 still needs to be raised before any donations can take place. Smith, however, isn't worried. "I've always been an enormous optimist," he said. "The project has run with no money from the start. Somehow or other, somebody has always turned up and given us enough money to keep it going."
So far, the project has received over $60,000 in donations; anyone else interested in contributing can do so here.
Published by Medicaldaily.com