Women Are Epicenter Of Alzheimer's Disease: For Women Over 65 Risk Is 1 In 6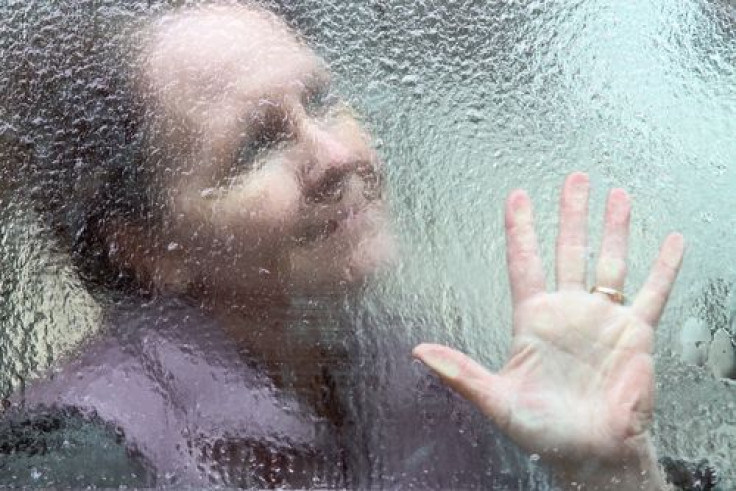 Alzheimer's is the sixth leading cause of death in the U.S. With Wednesday's release of a new report, 2014 Alzheimer's Disease Facts and Figures, the Alzheimer's Association effectively turned the spotlight onto women. "We know that women are the epicenter of Alzheimer's disease, representing majority of both people with the disease and Alzheimer's caregivers," said Angela Geiger, chief strategy officer of the Alzheimer's Association. When a woman reaches the age of 65, according to data cited in the report, her estimated lifetime risk of developing Alzheimer's is one in six, considerably higher than a man's calculated risk of one in 11.
The report additionally highlights the fact that more than 60 percent of Alzheimer's and dementia caregivers are women. Alzheimer's, which accounts for anywhere from half to 80 percent of all dementia cases, causes problems with memory, thinking, and behavior. Although a risk factor is increasing age, Alzheimer's disease is not a normal part of aging.
"Well-deserved investments in breast cancer and other leading causes of death such as heart disease, stroke and HIV/AIDS have resulted in substantial decreases in death," Geiger added in a prepared statement. "Comparable investments are now needed to realize the same success with Alzheimer's in preventing and treating the disease."
What are the direct financial costs? Well, they are staggering, according to Alzheimer's Association, which refers to the disease as "the most expensive condition in the nation." People living with Alzheimer's live an average of eight years after their symptoms become noticeable to others, but survival can range anywhere from four to 20 years. Meanwhile, someone must care for them. In 2014, experts predict the direct costs of caring for those with Alzheimer's will total nearly $214 billion, including a $150 billion price tag attached to Medicare and Medicaid services. In fact, nearly one in every five dollars currently spent by Medicare is on people with Alzheimer's or another dementia.
Add to that the difficult-to-reckon financial toll paid by families. In 2013, 15.5 million family and friends provided 17.7 billion hours of unpaid care to those with Alzheimer's and other dementias — care valued at $220.2 billion — while out-of-pocket spending for last year was estimated at $36 billion. Yet, according to many experts, all of that money is spent on caring for those with dementia with no comparable effort to stop or alleviate the symptoms of the disease.
"We're not spending nearly enough on Alzheimer's research," David Shenk, creator and executive producer of the Living With Alzheimer's film project, said. "It's a paltry $500 million [a year] compared to billions and billions of dollars spent on other diseases."
Untold costs of the disease include the burden of caring for someone with Alzheimer's, which often causes difficulties at work for many partners of those diagnosed with Alzheimer's. In fact, nearly 19 percent of women caregivers had to quit their jobs due to the demands of caring for someone with the condition. Naturally, this leads to anxiety and depression and a lower quality of life for the caregiver and those who depend on her or him. In a tough economy, caregiving a person with Alzheimer's might mean the difference between a decent standard of living and poverty for many.
For this reason, funds properly directed toward research could change countless lives in a meaningful way. Barring the development of medical breakthroughs to prevent, slow, or stop the disease, the number of people over the age of 65 with Alzheimer's disease may nearly triple, from five million to as many as 16 million by 2050. "Alzheimer's is slow and sneaky and will take out more people than most of the pandemics we've endured," said David Hyde Pierce, actor, Alzheimer's advocate, and host of the recent Living With Alzheimer's screening of short films. With them, in many cases, go whole families and possibly even a nation.
Published by Medicaldaily.com