Women Feel Pain After A Little Over An Hour In High Heels: Tips To Keep Your Feet Pain-Free, Yet Fashionable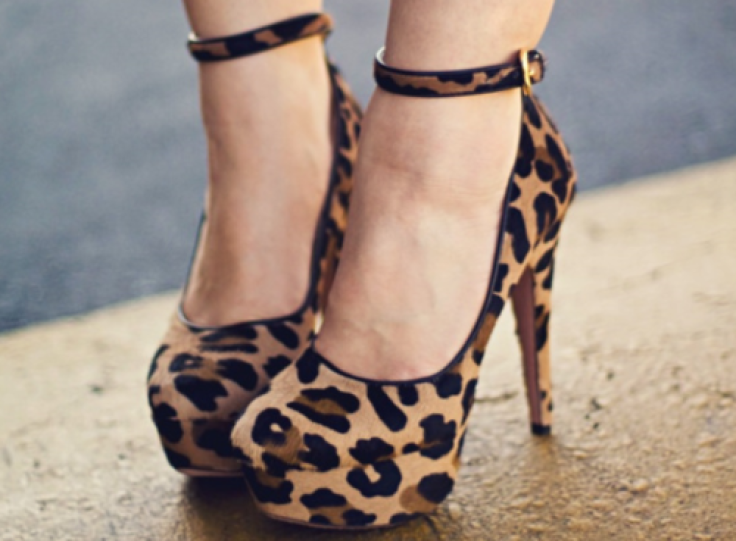 Most women know the feeling. You want to look your best for your friend's wedding, or a birthday party, or a special family event, so you put on your highest pair of high heels in hopes that they'll lift and elongate your figure. But a little over an hour into the party (and after a couple of cocktails), you've already kicked off your fancy heels and swapped them out for some flats because your feet are throbbing in agony.
According to the Daily News, a recent survey from the College of Podiatry found that most women reported that their feet hurt after one hour and six minutes of wearing high heels. Twenty percent of the survey participants said that they felt pain after just 10 minutes of wear.
The survey, which asked 2,000 British men and women about their habits and issues related to foot care, showed that about half of women said they had foot problems that they attribute to wearing uncomfortable shoes. Over 40 percent of women said that they were willing to suffer for the sake of fashion, while only 12 percent of men said they would do the same. And, in perhaps the most gross, yet unsurprising bit of the survey's findings, one in four women said they had resorted to taking off their shoes and dancing barefoot at a nightclub or bar due to foot pain caused by high heels.
"We all like to look good but it's important to take a common sense approach to footwear," said Lorraine Jones, podiatrist from The College of Podiatry. "High heels and flip flops are fine to wear occasionally but not all the time. For day to day wear you should opt for a well-fitting round toed shoe with a heel height of around three centimeters."
We've all heard the saying "beauty knows no pain," but the pain that women experience as a result of high heels could have long-lasting effects. Some foot problems suffered by women include arthritis, corns, cracked heels, and ingrown toe nails. To keep you and your feet healthy but still fashionable, here are some helpful tips:
1. Think about heel position. "The important thing is not the style or thickness of the heel, it's the position of it. It needs to be right under the heel bone, not at the back of the foot, as is the case with some shoes. If the stiletto is positioned too far back, you are going to be thrown off balance and everything will hurt," said podiatrist Emma Supple.
2. Purchase from shoe retailers that care about your foot health. The shoes sold on sites like OhShoes.com feature patented shock-absorbing heels and multiple contour footbeds that are believed to significantly reduce the impact of every step taken, improve foot support, and lessen the risk of developing long-term foot problems.
3. Ease your pain with a cold foot bath. "After wearing high heels your feet get swollen, so when you come home put them in a cold bath for 15 minutes to reduce the swelling," said Supple. "Then before you go to bed apply some foot cream. This restores the suppleness of the skin, which will help prevent it from cracking and blistering."
Published by Medicaldaily.com