Women Who Leave Careers For Motherhood Undergo Identity Changes To Become Satisfied With Their New Lives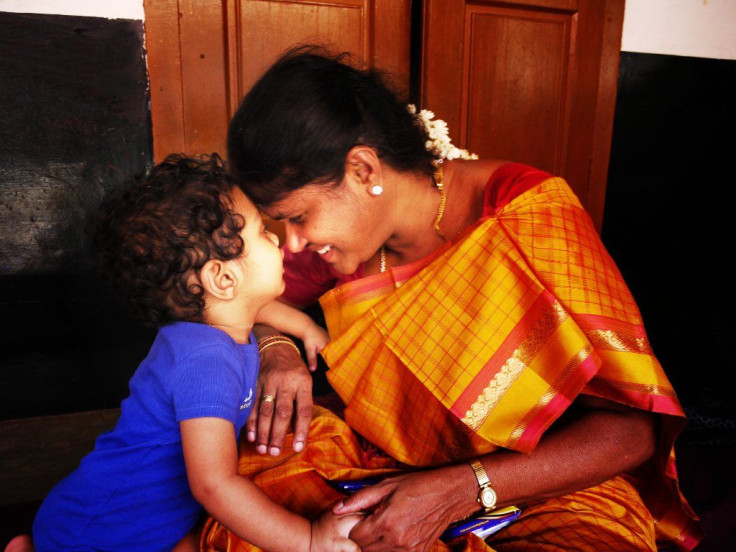 When we discuss a woman in reference to her career and potential motherhood, we will often frame the two as a "choice" she must make: Will she decide to leave her job for good and take on mothering full time, or will she return to her career and juggle them both? Well, a new study is showing that women who feel they must make this "choice" and ultimately decide on motherhood, must change their identity to conform to their new lives as mothers over professionals. In essence, this re-identification is often a necessity for these women, in order to be happy with this choice. The study, published in the SAGE journal Human Relations, is shedding more light on the tug-of-war women sometimes face between motherhood and career life.
When looking at new mothers who have recently left their jobs, Dr. Shireen Kanji of the University of Leicester, UK, and organizational psychologist Dr. Emma Cahusac have found that women often feel they must redefine who they are to fit this new context. They describe that mothers most undergo a process, which they call sensemaking, "which helps to bridge the disjuncture in mothers' identity" after they leave work, Kanji told Medical Daily.
"The change in work status, which started to occur even before mothers left work, triggered their sensemaking," Kanji said. "One day they were in important positions at work — accountants, lawyers and corporate treasurers — the next day that hard-won identity seemed to evaporate."
To carry out their study, researchers conducted in-depth interviews with mothers from the London-area, who had between one to three kids. These women had also previously occupied managerial or professional positions like partner in a law firm, suggesting a high level of income. Researchers say that these women were forced in stages to assimilate with their new surroundings. They found that part of this sensemaking process would often feature women replacing facets from their work life with motherhood equivalents.
"One of the key ways of coping with this loss was to engage in collective sensemaking with other mothers to confirm themselves and to create a new self-conception," Kanji said.
"The mothers in the study wanted to work, and many of them could have afforded childcare, but they nonetheless left their work places," researchers wrote. "Their stories do not match popular media portrayals of professional women opting out after realizing their true vocation was caring for their children."
Kanji notes, though, that this re-identification process was in no way a means to justify their choice to the public, but more to justify the choice to themselves. "Because the decision to leave was laden with cost, mothers had to work hard to create a new identity and a script that would justify the path they had actually taken," Kanji said. "Sensemaking enabled them to write that script."
Even as women began to shift their self-definition to acclimate more with "mother" as opposed to "professional," researchers say that many women struggled, even for years after, to disengage with this former part of themselves. Ultimately, women felt that having a child and being out of the work world meant they no longer displayed all the characteristics of a devoted employee. Former ambition seemed to be divided among a need to be there for their children, leading to a split of who they were in the workplace and who they are as a mother.
Researchers found that over time, women would change their priorities enough to be at peace with the loss of their jobs. Through this re-identification process, they say, "they make their 'choice' the right one." But, researchers note, it took years before these women expressed being content with their choice. In fact, they found that most expressed they did not actually choose what they truly wanted. "Many of the mothers in our study would have chosen a different path if our choices had been on offer."
Both Kanji and Cahusac hope that their research will illuminate how women feel they are faced with this "choice," especially in managerial positions. Most of the women in the study had asked to return back to their job and work less hours, but their requests were denied, especially if they held higher-up positions. Ultimately, we must reevaluate how we view mothers in the working world, in order to fully understand that having a child does not hinder a woman from remaining a devout employee.
Source: Kanji S, Cahusac E. Who am I? Mothers' shifting identities, loss and sensemaking after workplace exit. Human Relations. 2015.
Published by Medicaldaily.com