Women Working High Pressure Jobs are 67% More Likely to Suffer Heart Attacks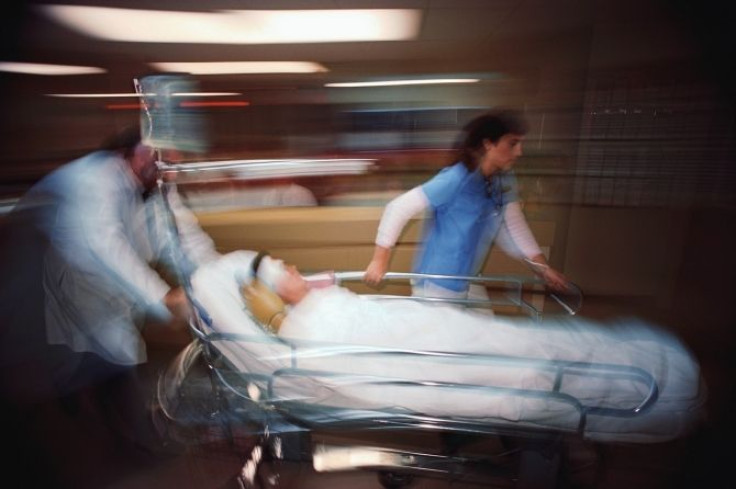 Women working in high pressure jobs are 67 percent more likely to experience a heart attack and 38 percent more likely to have a cardiovascular event compared to their counterparts working in more relaxing jobs.
While researchers from Brigham and Women's Hospital and Harvard Medical School did not find an association between job insecurity and long-term cardiovascular disease risk, they found that women with more work-related psychological stress had long term heart problems.
The latest findings, published in the open access journal PLoS ONE, suggest "the need for health care providers to incorporate assessment of and identification of useful interventions that minimize the effects of job strain," lead researcher Dr. Michelle Albert said in a statement.
Researchers monitored 22,086 participants with an average age of 57 years old in the Woman's Health Study for over a decade.
All of the women in the study were U.S. health professionals, and their job strain was measured based two variables: job demand and job control.
Researchers measured job demand by asking participants to fill out surveys that assessed a total of five factors which included pace, challenge, work load, deadlines and conflicting demands.
Job control was determined by measuring decision authority and skill discretion. Decision authority was based on measure of autonomy, freedom and authority in decision making, and skill discretion was measured on whether the job requires creativity, learning, repetition, high skill, variation, and opportunities to develop abilities.
Researchers divided the scores into four categories: passive (low demand and low control), active (high demand and high control), low strain (low demand and high control), or high strain (high demand and low control).
Non-fatal myocardial infarction (MI), non-fatal ischemic stroke, revascularization procedure (coronary artery bypass grafting and/or percutaneous transluminal coronary angioplasty), and CVD death were all included as cardiovascular events and monitored throughout the study.
Researchers found that high job strain correlated with increased risk of heart disease. The results showed that women with active jobs that are high demand and high control and high strain jobs that are high demand an low control were 67 percent more likely to experience a heart attack and 38 percent more likely to experience a first CVD event relative to women reporting low job strain, even after accounting for age, race, study drug randomization, education, and income.
More research is needed to understand the impact of work-related stress on health and to develop interventions and therapies to minimize job stress to prevent long-term health problems, study authors wrote.
"Our findings suggest the need to develop interventions to improve psychosocial characteristics of the work environment since this may have long-term benefits for cardiovascular health in women," researchers wrote.
"Similarly, research is needed to develop and validate employee work models that minimize work stress. From a clinical perspective, it may be useful for health professionals to screen patients for psychosocial stressors and to connect individuals to resources for healthy stress management," they concluded.
Published by Medicaldaily.com