Wood Chipper Freak Accident: Man Gets Sucked Into Machine, Lives To Tell About It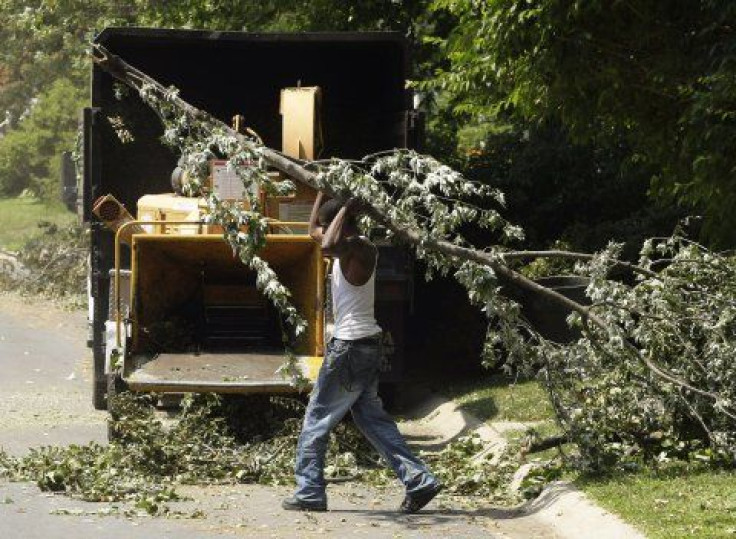 Washington resident Frank Arce has a tattoo across his chest that reads "Send me an angel," which is exactly who pulled him out of a particularly hairy situation at his job earlier this week. What else could explain Arce surviving a hellish 10-second ride through a wood chipper?
"Actually going through the machine itself wasn't the worst part about it," Arce told KATU. "What was the worst part [was] the not knowing what was going to happen."
It all started when a wood chipping machine at Arce's job, Swanson Bark and Wood Products Co., began to act up. Under the impression the machine was turned off, Arce entered the mouth of the wood chipper to retrieve an object that was causing the jam. Next thing he knew the machine had turned on and pulled him inside with gears grinding and bark shredding all around him.
After Arce was unbelievably spit out on the other side of the dangerous wood chipper, still breathing, he was rushed to nearby PeaceHealth SouthWest Medical Center in Vancouver, Washington. He credited his coworkers with following the training that goes along with such an incident. Fortunately for Arce, representatives at Swanson Bark and Wood have agreed to pay for "100 percent" of his medical bills.
"There was a thought (that I was going to die) but it was more like something was telling me I wasn't going to die that day," Arce added. "I felt I had a lot of angels out there with me that day — a lot of people looking out for me."
That's not to say he didn't' suffer his fair share of major injuries that will keep him at PeachHealth for another two to three weeks. On top of a couple of scrapes and bruises, Arce's trip through the wood chipper cost him seven broken ribs, a shattered ankle, a broken pelvis, a collapsed lung, a broken hip, a broken leg and a lengthy cut running down his backside that crushed his knee.
Published by Medicaldaily.com